Want a new challenge this summer? Spartans Gym and Fitness hosting a white collar boxing event and raising funds for Cancer Focus NI.  We are calling on willing participants to put your name down for this event! Not only will you be trained by some top coaches, you will feel better, get fitter and most of all raise money for Cancer Focus NI.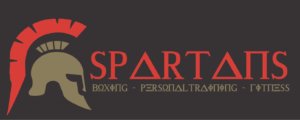 The white collar boxing training programme will be a 5 week course on beginning on Tuesday 22nd August in Spartans Gym and Fitness, Ballyclare.  Training will be on a Tuesday and Thursday but the team will also facilitate a Saturday or Sunday to suit participants. Both male and female participants welcome!  A small fee of £50 is requested for registration which is payable upon arrival at the gym. Fight night will be the 30th September in the Wellington Park Hotel Belfast.
If you or someone you know, would like to participate, please get in touch with suziemcfarland@cancerfocusni.org.
Venue
Spartans Gym and Fitness
44 Rashee Road, Ballyclare, BT39 9HT
Organiser
Suzie McFarland
40-44 Eglantine Avenue