Our mission is to provide a better life for patients and their families living with a cancer diagnosis.  By making a donation to Cancer Focus NI, whether large or small, regular or single, you'll be helping us make a difference to local families when they need it most.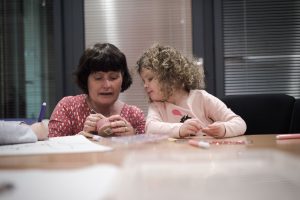 Nearly 430 people give £5 a month
Your £5 could pay for a life story book for a local family who have lost a loved one . It could make a huge difference.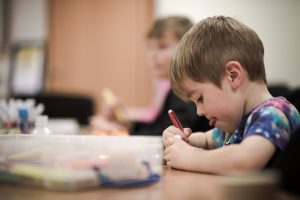 Nearly 810 people give £8 a month
Your donation of £8 a month could pay for six art therapy sessions for a child with cancer.
It could be life-changing.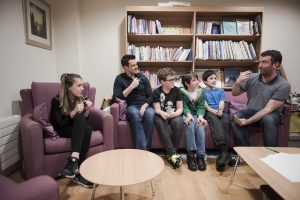 Nearly 90 people give £20 a month
Your £20 could pay for a counsellor for an hour, helping people living with cancer receive vital support when they need it.
Donate a different amount regularly
If you'd prefer to set up a direct debit over the phone, please call Ollie on 028 9068 0740 and he can set it up for you in just a few minutes.
We work to help local people faced with cancer in lots of ways. These are the key areas your regular donation will help:
Your donation makes a huge difference to the work of Cancer Focus NI. Whatever you can give will help support local people living with cancer.