Referrals for suspected cancer dropped 71%
A new UK study involving Queen's University Belfast researchers, showing that urgent GP referrals for suspected cancer dropped by a huge 71% during lockdown, has just been published in the prestigious medical journal The Lancet Oncology (https://pubmed.ncbi.nlm.nih.gov/32702311/).
The research examined the effect of delays in the two-week-wait cancer referral pathway during the Covid-19 pandemic and raised fears that undiagnosed cancers could be progressing from early-stage tumours to advanced, incurable disease.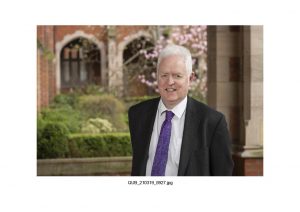 Urgent action needed
The researchers warned that the NHS needed to ramp up diagnostic capacity rapidly to avoid further unnecessary deaths – and should prioritise certain tumour types such as bladder, kidney and lung cancer.
The research was led by the Institute for Cancer Research and co-authored by Professor Mark Lawler, Professor of Digital Health at Queen's and DATA-CAN (the UK's Health Data Research Hub) scientific lead, and Dr Ethna McFerran, Cancer Focus Northern Ireland funded Research Fellow at Queen's.
Malfunctioning
Prof Lawler said: "Our findings in this paper, published in one of the world's premier cancer journals, indicate that the early warning system that we employ to confirm or dismiss the suspicion of cancer in our citizens is not functioning properly.
"This current research and our use of real time data, that we have reported on previously and which featured in a recent Panorama programme https://www.bbc.co.uk/programmes/m000kqzv), has shown that seven out of 10 people who may be at risk of developing cancer are being missed by the system. I want to emphasise that this is a UK-wide problem that must be addressed as a matter of urgency.
'Forgotten C'
"It is critically important that we get our 'red flag' referrals and cancer diagnostic services back to normal as quickly as possible, otherwise we will fall further behind in our fight against cancer.
"We must act now, and I mean now, otherwise we risk cancer becoming the 'Forgotten C' in the fight against COVID-19," he added.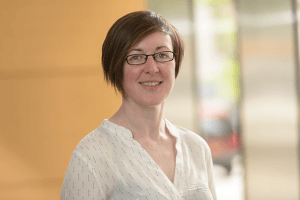 Dr McFerran said: "These results provide insights into those cancers in which delays will undoubtedly lead to significantly increased risk of death or ill health due to the impact of COVID-19 on cancer services. Patients and their families are now more aware of the need for cancer services to return to normal so as to ensure better outcomes."
Prompt diagnosis
The research continues the excellent work that researchers at Queen's are doing to help mitigate the significant indirect effects of COVID-19 on cancer services and cancer patients.
Roisin Foster, Chief Executive, Cancer Focus NI, said: 'Cancer awareness campaigns stress how important it is that we are all vigilant about our health and talk to our GP as soon as possible about any concerns that could indicate cancer – pain or lumps, unexplained bleeding or weight loss, a cough that lasts more than a few weeks, difficulty swallowing.
"It is important that the red flag system works effectively to ensure cancer is diagnosed as soon as possible and appropriate treatment can begin.  Lives depend on prompt diagnosis. An excellent project like this is why Cancer Focus NI funds local cancer research. We know that our NHS is under pressure – but unfortunately cancer will not wait until the pandemic passes."