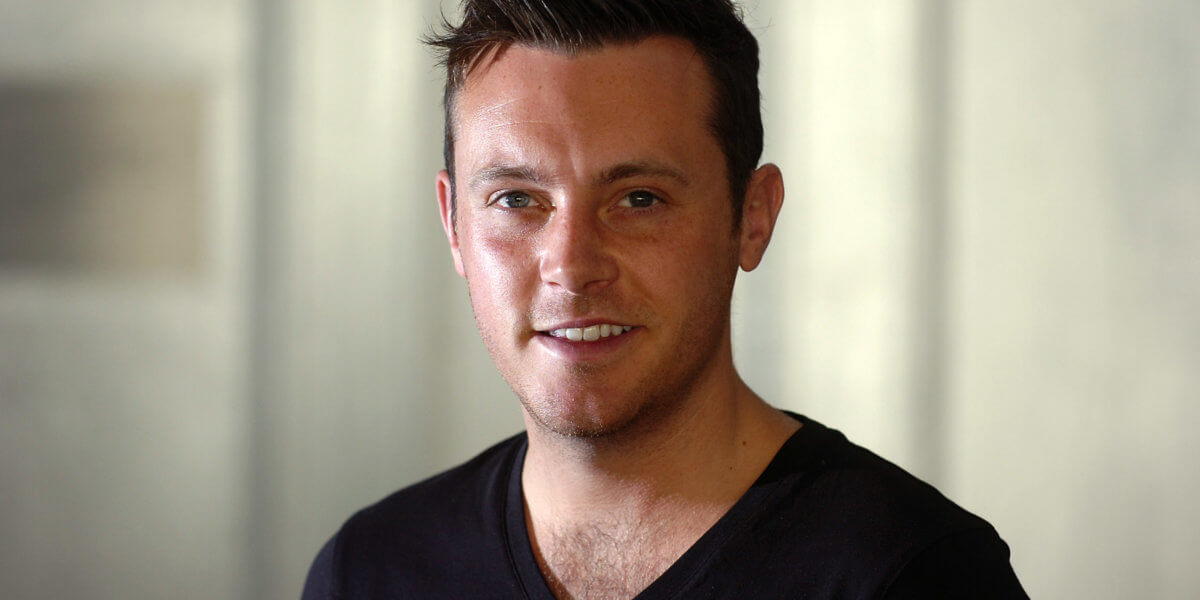 Nathan Carter lends his support to Cancer Focus NI
Singing sensation Nathan Carter took a break from his hectic schedule to help Cancer Focus Northern Ireland promote its Strictly Goes Country event in Co Down.
The Liverpool-born country superstar, who has lived in Fermanagh for the past few years, was playing a sold out show at the SSE Arena in Belfast when we caught up with him during the sound-check.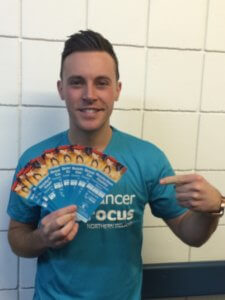 Nathan was only too happy to support the Strictly Goes Country fundraiser, which took place at Canal Court Hotel in Newry on Friday, April 13.
Proudly wearing his Cancer Focus NI tee-shirt, Nathan said: "I'm delighted to be supporting Cancer Focus NI, a great charity, and the Strictly Goes Country event, which was a great night."
Joanne Smith, Community Fundraising Officer, Cancer Focus NI, said: "The couples taking part in our Strictly Goes Country event trained really hard and it's lovely that someone like Nathan Carter  took the time to help us promote it.
"He's a superstar and so are all our dancers. It was a wonderful night. Thanks to everyone who made it such a great success."