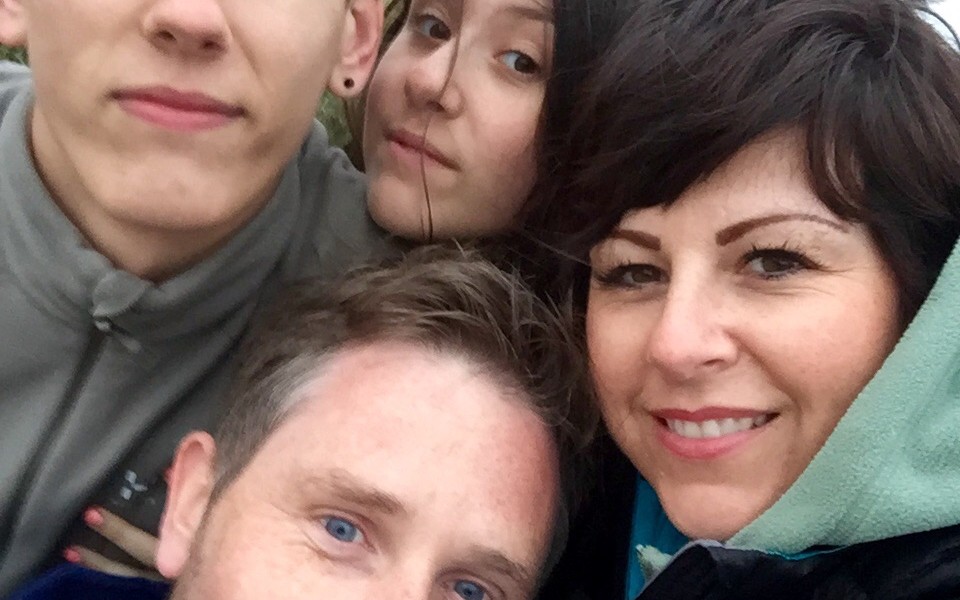 Research is needed to beat BRCA
Julie Scates (42), from Castlereagh, who lives with her partner Steve Richie, has BRCA 1 and has advanced cancer. She has three children, Courtney (24), Cameron (18) and Leah (12). She says:
"I was diagnosed with stage 4 primary peritoneal cancer (PPC), a form of ovarian cancer, when I was 39. It had spread to my ovaries, liver, bowel and diaphragm and my prognosis was pretty poor with only weeks to live.
I attended a specialist clinic, Christies in Manchester, for radical surgery, which went very well. My oncologist said he thought the cause of my cancer was highly likely to be genetic. It was just awful knowing that I may have passed it on to my children. That was probably my lowest point ever.
I was started on chemotherapy and referred for genetics testing which confirmed I was a carrier. I had more surgery and a second round of chemo and got back on my feet. Right now I'm having a few months rest from treatment before more chemo and possibly a double mastectomy.
I had genetic counselling for support and they were fantastic. It took a while to be able to tell my family – I felt so guilty, but the counsellor helped me to prepare.
We weren't aware of any family history of the condition but my grandmother had died at 44 from, we thought, cervical cancer and we started to ask more questions.
My mum was tested and she came back positive, which was another shock. She is one of eight children, so that opened up a whole can of worms. Then everyone started to dig into their memories and we are pretty certain my grandmother probably had it too. Next my daughter Courtney tested positive – another major blow. She has been getting information on fertility so that freezing her eggs might be an option for her. My son and younger daughter will be tested when they're older.
Lots of members of the family have now been tested. It's been like a dominoes effect – already 15 people in the wider family have found out they have the gene, including one of my two brothers. It was a crazy time and I was going through a tough time with my own cancer too.
I used to have a very stressful job in recruiting, travelling a lot. In some ways I still feel in work mode and that I'm putting all that energy into dealing with this disease.
I'm doing well and I'm feeling good. I am a Christian and get strength from that. God does work miracles and you have to believe it's possible. God and medicine provide a full and complete healing.
I have done some peer mentoring with other cancer patients and am in an American led drugs trial. I am classed as terminal so I am looking at trials that use life-extending drugs.
My children have used the charity's family support service, which has helped them come to terms with what is happening. As I'm so much better at the moment, Steve, who has been a rock, has been struggling with my prognosis and is seeing a Cancer Focus NI counsellor. Courtney has taken part in Cancer Focus NI's Up the Lagan in a Bubble event to help raise funds.
I attended a BRCA conference which gave me hope and comfort for the future as they talked about various areas of positive research that are going on and there are lots of different options for diagnosis and treatment in the pipeline.
I feel very strongly that people need to be more aware of BRCA – my cancer was too far gone before I knew anything about it, I was on a back foot from day one.  I want to stress the importance of research, which is why I'm backing the Cancer Focus NI campaign."