Cancer Focus Northern Ireland welcomes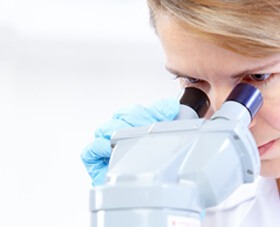 applications from academic organisations or health service applicants who have an academic partner. In keeping with our Memorandum and Articles of Association, we will only fund organisations based in Northern Ireland.  In some cases we may fund the Northern Ireland element of a United Kingdom, All Ireland or International study.
Applications must be made by the closing date of Friday 20th May 2016. There are separate forms for smaller, short-term grants and for larger (1-3 year) grants.  Notes for applicants can be downloaded from here.
All applications will be considered by the Cancer Focus NI Research Advisory Panel who will make funding recommendations to the Cancer Focus NI Board of Trustees. Priority will be given to applications which best meet our research strategic goals and priorities. The decision of the Board of Trustees is final. Applicants will be notified of the outcome in writing.
Applicants should familiarise themselves with our Grant Conditions before submitting an application.
Please direct any queries to Julie McConville on 028 9068 0744 or email juliemcconville@cancerfocusni.org