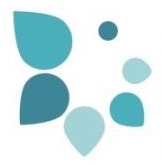 Cancer Focus Northern Ireland was established in 1969 to reduce the impact that cancer had on Northern Ireland's society.
One of the factors that stimulated the founding of the organisation was the lack of cancer research in Northern Ireland.  This meant, for example, that local patients could not be entered into clinical trials and talented researchers had to leave Northern Ireland to forge a career elsewhere.
Funding leading-edge research has, therefore, always been central to our organisation's work.  Cancer Focus NI funded the first cancer research laboratory at Queen's University Belfast and over the past 40 years, we have invested some £11,000,000 in local cancer research.
The Northern Ireland cancer research landscape has changed radically since the earliest days when Cancer Focus NI, as the Ulster Cancer Foundation, was the only funder of local cancer research.  It is positive to note that there are now a range of large scale funders of cancer research locally.
It is important, therefore, that Cancer Focus NI ensures the funding we allocate to research is in tune with our mission and has maximum impact.  We must be mindful that we are accountable to the people of Northern Ireland, who donate to our charity and recognise that many donors do so with the expectation that we invest in leading-edge cancer research.
This research strategy reaffirms our commitment to funding cancer research in Northern Ireland and sets out our research goals and priorities for the next four years.
Our Research Goals
Research funded by Cancer Focus NI must contribute to our overall mission of reducing the impact that cancer has on our society.  We will, therefore, fund:
Research which advances the knowledge of cancer and cell biology so as to improve treatment – either curative or designed to prolong or improve quality of life
Research which advances the knowledge of the causes of cancer or public awareness of the causes of cancer to inform cancer prevention initiatives
Population based research designed to provide robust data on cancer aetiology, risk factors, survival variations or patient outcomes in Northern Ireland (this may include comparative studies across other jurisdictions)
Research into community based support for people living with a cancer diagnosis
Research into the financial and social costs associated with cancer
Location
In keeping with the powers outlined in the Memorandum and Articles of Association of Cancer Focus NI and the expectations of our stakeholders, we will only fund research which takes place in Northern Ireland or which involves the Northern Ireland element of national or international studies.
Our Research Priorities
We will prioritise projects which:
Contribute to the above research goals and meet the geographic requirement.
Have the potential to work as part of established local research networks.
Clearly demonstrate their potential to translate into practice and improved outcomes for patients.
Demonstrate how the limited funding available from Cancer Focus NI may be used to attract larger grants for maximum impact.
Demonstrate potential for partnership and collaborative working.
The Funds We Have Available
Cancer Focus NI will make up to £250,000 available for research in each of the next 3 years: this is contingent on funds being available within the organisation.  We will also begin the process of building up a Research Development Fund to increase funds available for research grants.
Cancer Focus NI Research Fellowship
£100,000 per annum to include salary and laboratory costs (note: this grant has already been committed for 2012-2016).
1-3 Year Grants
Up to £75,000 per annum subject to availability of funds. Projects should be completed within 3 years.  Partnership projects will be considered.
Smaller Grants
Up to £30,000 projects should be completed within 12-18 months. Scoping projects and match funding / collaborative projects will be accepted.
Summer Studentships (from 2016)
From 2016 we will fund 2 Summer Studentships in a field of study that meets our priorities.
Application Process (from 2016)
Applications will be accepted from academic organisations or health service applicants who have an academic partner based in Northern Ireland.
Roisin Foster, Chief Executive
April 2016