Get your employees and employer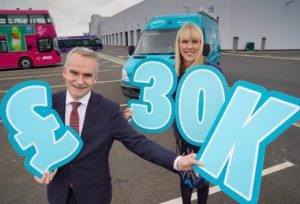 s to come together for a good cause. By partnering with Cancer Focus NI, you can help engage and motivate your staff, encourage teamwork and have fun while making a huge difference to the lives of cancer patients and their families here in Northern Ireland.
Make Cancer Focus NI your chosen charity and here's what you'll get from us: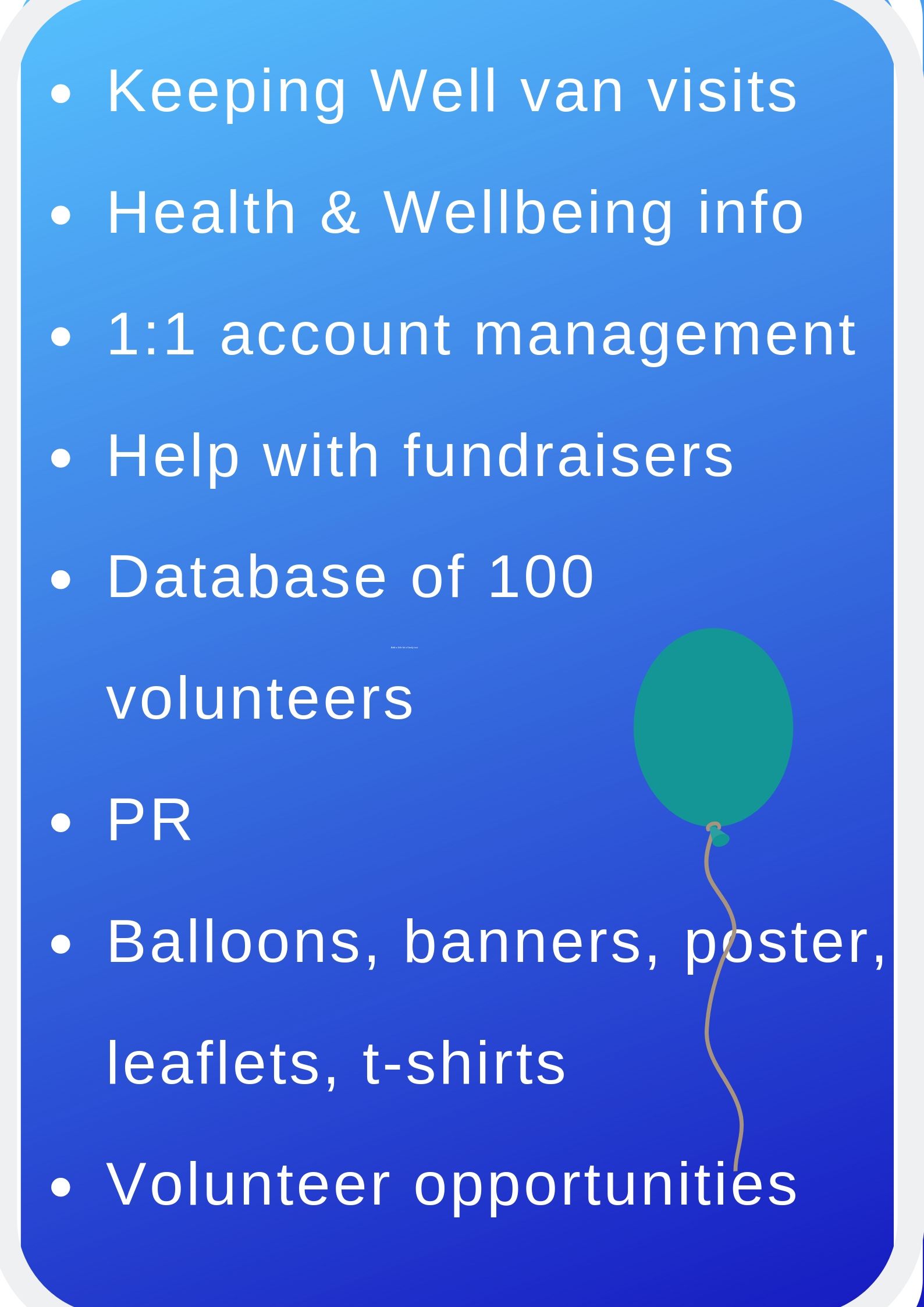 Charity partnership
Why not nominate Cancer Focus Northern Ireland as your charity of the year? A corporate partnership can give you the opportunity to achieve your commercial and corporate social responsibility (CSR) objectives, while helping your local community.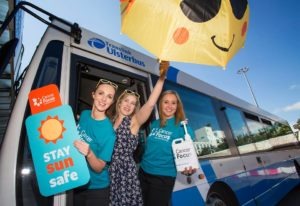 Our dedicated fundraising team will advise and help you organise your events calendar and work closely with the Cancer Focus NI communications team to promote the partnership every step of the way.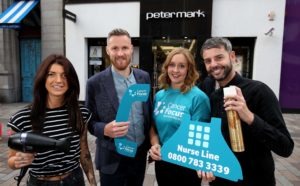 But it's not just about raising money – it's also about raising awareness of cancer and helping your staff improve their health.  We'll speak to your staff about the things they can do to lower their risk of cancer by stopping smoking , losing weight and taking more exercise.  And what's more – we can show them how to do it and help them monitor their progress. Find out more about the health promotion services we can offer in the workplace .
You can find out more about our current charity partners here.
Donations in Kind
Instead of giving money to a charity many organisations choose to give donations in kind – where the goods and services of the organisation are given instead. We appreciate all donations in kind, whether they're a one-off  or something more regular.
You can help us by donating raffle prizes, refreshments for events or your staff's unwanted clothes, accessories and bric-a-brac for our shops drop-in-box scheme . Alternatively you can help us by providing expert advice or giving your time free of charge.
Sponsorship
Sponsoring one of our events, publications, services or campaigns can provide branding opportunities, generate positive PR and demonstrate your commitment to your local community.
Staff Volunteering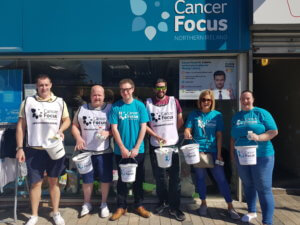 Volunteers play a valuable role within Cancer Focus Northern Ireland. This is a great way of improving your employees' sense of wellbeing, as well as learning new skills and helping us to help others. Find out how your staff could volunteer with us and hear first-hand how they can benefit from getting involved.
Fundraising events
To enhance team development and staff morale, why not get a group of colleagues together and organise an event for us? Plan a coffee morning, a sponsored cycle or take part in one of our challenge events such as an abseil down the tallest building in Ireland, climbing Ben Nevis, or running the New York marathon.
Whatever you fancy, we can help organise the right event for you by providing support, materials and merchandise, and give you great fundraising tips to help you get started.
Payroll Giving
Payroll Giving  is a great way to support us straight from your salary. It's very simple to set up, and because donations are deducted before you pay tax, it's a very tax effective way to give.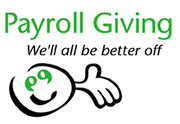 Regular giving means that we know how much and how often you will donate so we can plan much more effectively for the future and reach more people who need our help across NI.
To find out more about how your organisation can support the work of Cancer Focus NI fill in the below form and we'll be in contact. Alternatively contact Rosie Forsythe on 028 9068 0759 or rosieforsythe@cancerfocusni.org
Get in touch!