Every year in Northern Ireland around 13,800 people get the news that they have cancer. Thankfully the majority survive, but we still lose more than 4,450 loved ones each year.
The good news is that up to 50% of cancers can be prevented if you maintain a healthy lifestyle, have regular checks and use screening services.
Cancer Focus NI has a wide range of cancer prevention services to help you, your family, friends and colleagues make better choices for healthy lifestyles.
We also have healthy living tips for you on: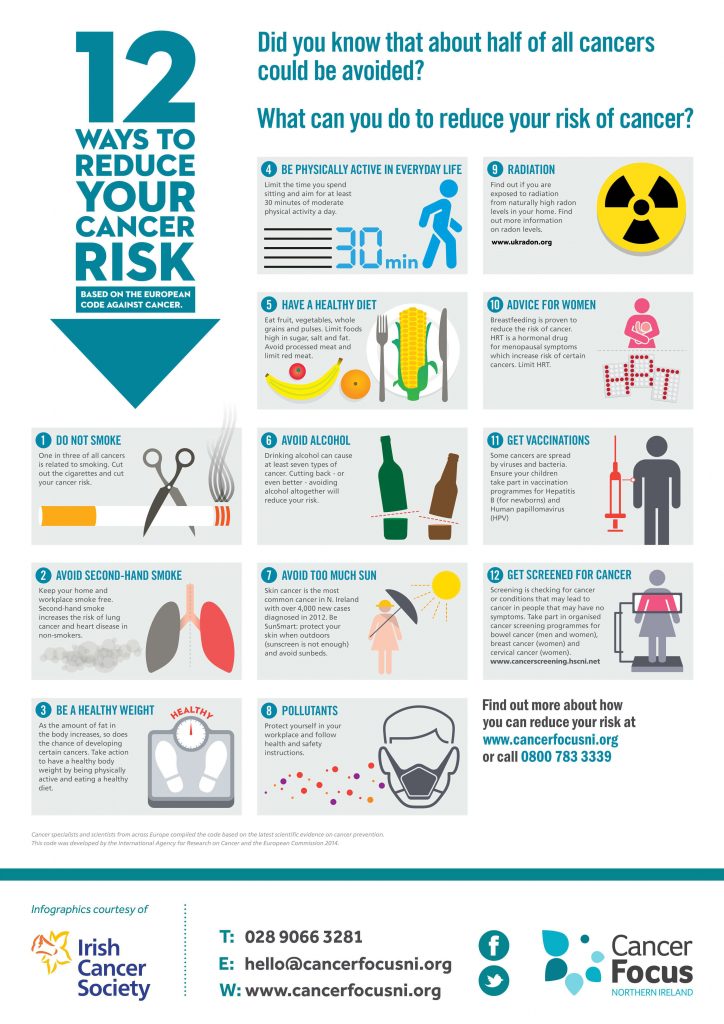 For more information on 12 ways to reduce your cancer risk click here.
Fore more information contact the Cancer Prevention team on 028 9066 3281 or email behealthy@cancerfocusni.org.
We need volunteers to help us provide our services. Click here if you would like to find out more about volunteering.