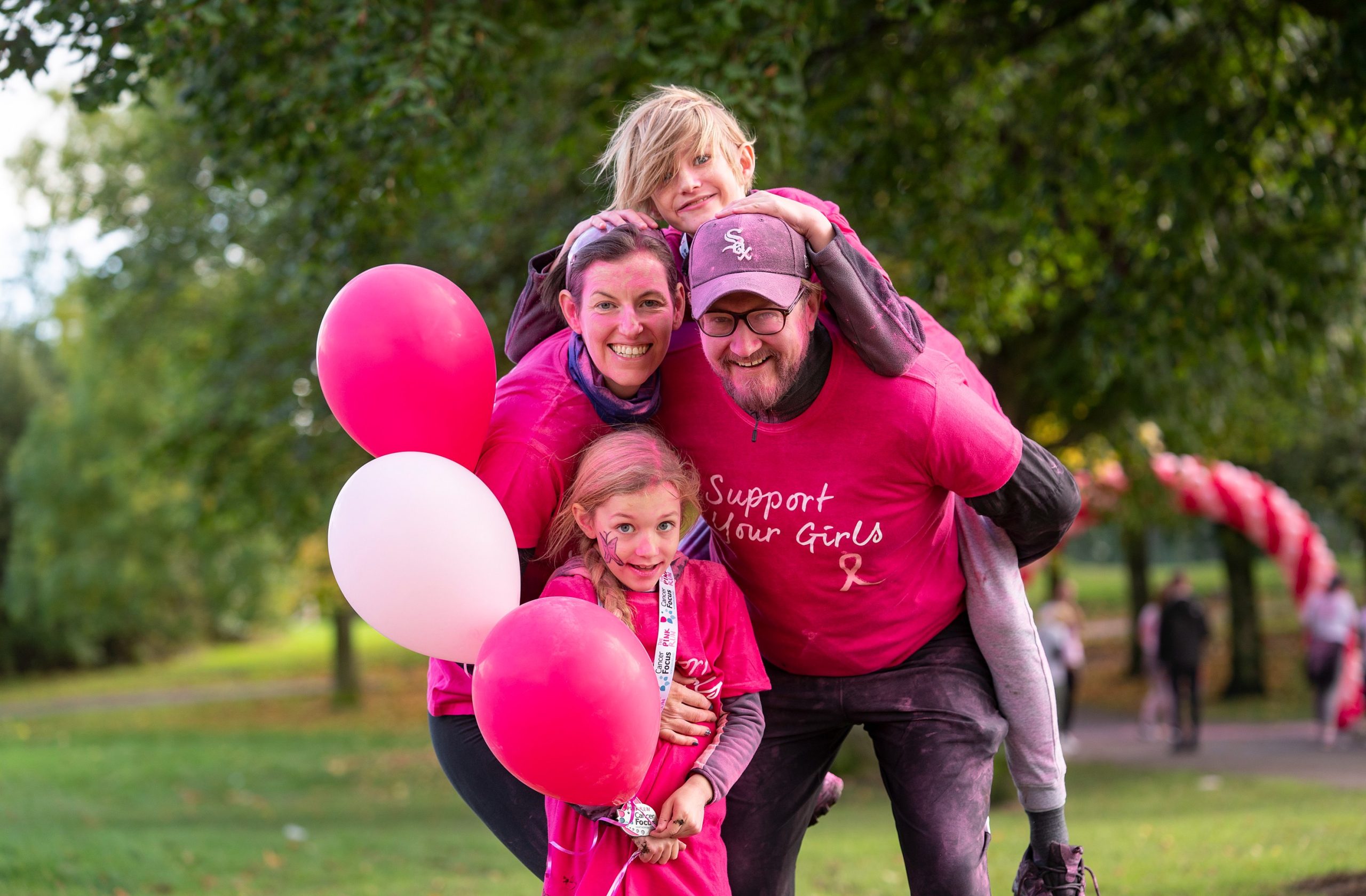 Mother of two young children, Elaine Phillips was 38 when she was diagnosed with breast cancer and knows the importance of having a support group for young women who are on the same journey. 
"One night when snuggling with my kids during a bedtime story, I'd noticed my boob feeling a bit sore. I'd had a breast check a few years before and was told I had fibrous tissue in my breasts, I decided it was most likely that and when I went to see my GP, they agreed but, as with all lumps, made a referral.
I went to the clinic for my results, feeling embarrassed and thinking that I was wasting people's time. Within a few hours I walked out having been told I had cancer. I was 38 and suddenly my world felt like it was falling apart. I remember saying, "No I'm too young, my kids are 4 and 7, this can't be happening". On that evening the fear that my kids would lose their mum filled every inch of me.
I was diagnosed with invasive ductal carcinoma, ER positive, HER2 negative breast cancer. Unfortunately, the tumour was bigger than they first thought and very close to my chest wall. So along with the oncologist we decided that a mastectomy followed by chemotherapy and radiotherapy, was my best option.
From the beginning we were as honest with the kids as possible and in turn they took it all in their stride. I contacted the Family Support team at Cancer Focus NI and got reassurance about what we had told them, and some tips about a few things we hadn't thought of.
The reality is there are young women here in Northern Ireland just like me, being told they have breast cancer every day and it would have been lovely to have stood on the road together supporting and encouraging each other.  I have been so lucky to receive peer support from women of a similar age in a similar situation as me, and that support has been absolutely priceless. I believe Cancer Focus NI's new Thrive support group is a wonderful initiative and will help so many younger women with breast cancer, right from the beginning of their diagnosis.  I would encourage anyone who is in this situation to find out more and see if they can benefit from the programme.
Thank you to everyone who hosts a Girls' night in, you are making a big difference"