Get your staff and colleagues together for a good cause. By partnering with Cancer Focus NI, you can help engage and motivate your staff, encourage teamwork and have fun while making a huge difference to the lives of cancer patients and their families here in Northern Ireland.
Make Cancer Focus NI your chosen charity and here's what you'll get from us:
Two Keeping Well van visits
 Health and wellbeing info sessions
 1:1 account management
 Assistance organising fundraising events
 Access to a database of over 100 volunteers
 Merchandise – balloons, banners, posters, leaflets, t-shirts
 Volunteer opportunities
 PR opportunities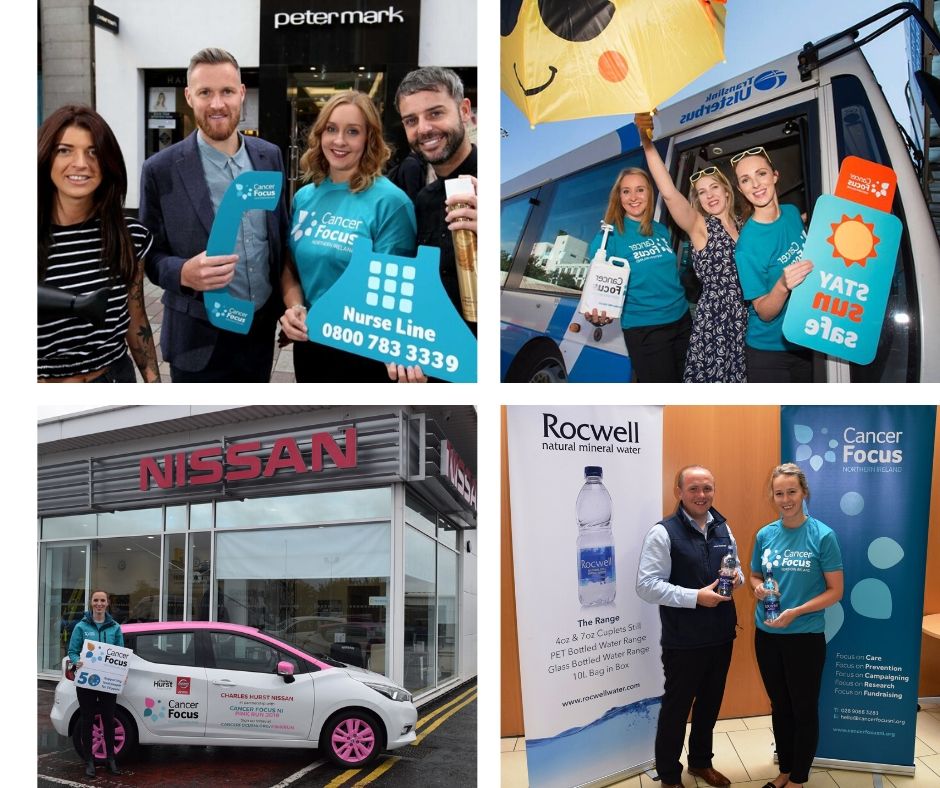 How you can help us:
– Donations in kind eg donations of clothes and household items to our shops
– Sponsorship
– Staff volunteering
– Fundraising events
– Payroll giving
Here are some of the different companies we have worked with:-

To find out more about how your organisation can support the work of Cancer Focus NI fill in the below form and we'll be in contact. Alternatively contact Rosie Forsythe on 028 9068 0759 or rosieforsythe@cancerfocusni.org
Get in touch!