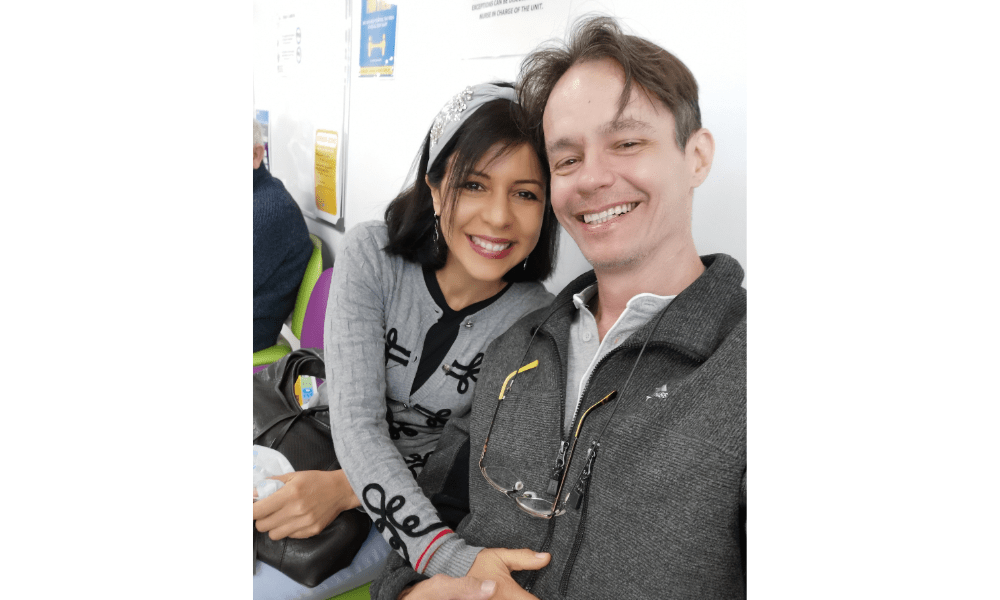 When Karley's

 husband was diagnosed with a type of tongue cancer called Squamous Cell Carcinoma she didn't realise the impact that it would have on the life of her husband, herself and her sons. 
"Cancer Focus NI were there for me and my family when cancer devastated our lives and luckily we were able to rely on a variety of free services that they provided to get us through this stressful time.  
"In September 2021, my husband noticed a lump on his neck and went to our GP who referred him for further checks. Over the following months, Alejandro underwent several tests including two biopsies and an MRI scan before finally being diagnosed on 7 March 2022 with tongue cancer
"In a few short week, he and our whole family started on a difficult cancer journey, which included 30 courses of radiotherapy and 4 rounds of chemotherapy.  As you can imagine, this took quite a toll on our family 's health and wellbeing.  We were completely lost during that time and contacted Cancer Focus NI for advice, which changed our lives completely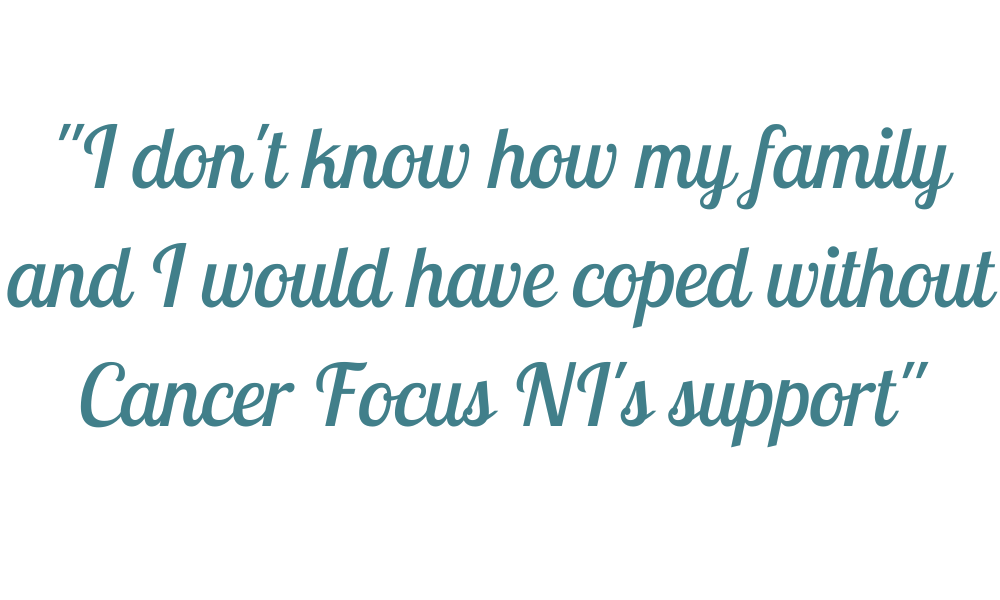 "My husband was initially referred to the volunteer-led Driving Service to ensure he was able to get to and from his hospital appointments, as I wasn't always able to stay with him.  After speaking again to the charity's wonderful Nurse Line, who were always on hand to advise and guide our family during this time, it was recommended that i speak to one of their colleagues in the Counselling Team.
"I was amazed to find that Cancer Focus NI deliver nearly 4,000 counselling sessions across Northern Ireland each year, which works out as 10 people receiving free sessions every day.   
"The difference the charity made to my life was unbelievable.  I struggles after Alejandro's diagnosis and used the counselling service as an opportunity to talk through my anxieties in a safe and non-judgmental environment.  Additionally, my two sons, aged 15 and 25 years old, found the time extremely difficult and did not want to talk about their dad's cancer.  I had to be there for everyone, and the counselling service helped navigate this time.
"I don't know how my family and I would have coped without the care and support from Cancer Focus NI.  I believe that no one should have to live with cancer without having access to a Cancer Focus NI counsellor.  This local service was so important to me, my family and countless other people throughout Northern Ireland  
"Last September we received some positive news when Alejandro's scan confirmed that he was clear of his cancer. As a family, we are now getting on with our lives as best we can, and we hope to raise awareness of Cancer Focus NI's vital services so that more people can get the support they deserve when they need it most"
Your gift of £31.04 today, or whatever you can afford, to support a 1-hour counselling session, could help your neighbours, friends or family should they ever find themselves in Karley's position.
With your support today, another local person could receive the care of one of our counsellors.