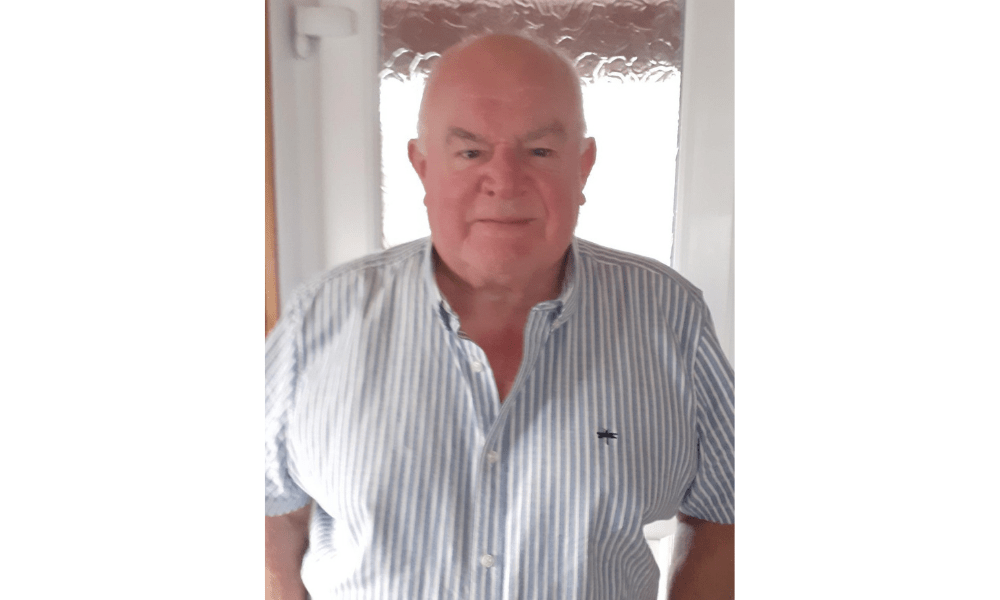 Martin Morrison is one of twenty-two volunteer drivers for Cancer Focus Northern Ireland. They provide essential transport for local cancer patients to and from their cancer specific appointments.
When did you become a Cancer Focus volunteer driver and why?
I had driven for another charity in a similar capacity, then that service was discontinued .  I could see the advantages that this provided to people who required this type of service and I volunteered with Cancer Focus in September 2018.
What is the most rewarding thing about your role? 
What I find most rewarding is being able to assist the patients and their families, during a stressful time, with a service that takes some of the worry about getting to and from hospital appointments.  This service takes away the need for them to book private taxis or rely on public transport.
Can you tell us of any times in particular where you feel you've had a special impact? 
I would not like to single out any one time or person, as this service is really about the privacy and dignity of the patient but knowing that the patient is comfortable in my company makes the job worthwhile.  If they want to talk, I listen, if they want to be quiet, I'm quiet.
What would you say to CFNI's supporters making a donation to support our services and the driving service in particular? 
The driving service which Cancer Focus provides, I would say is in valuable to patients and their families.  they know that if they are unable to get to or from their hospital appointments that Cancer Focus driving service is there to support them.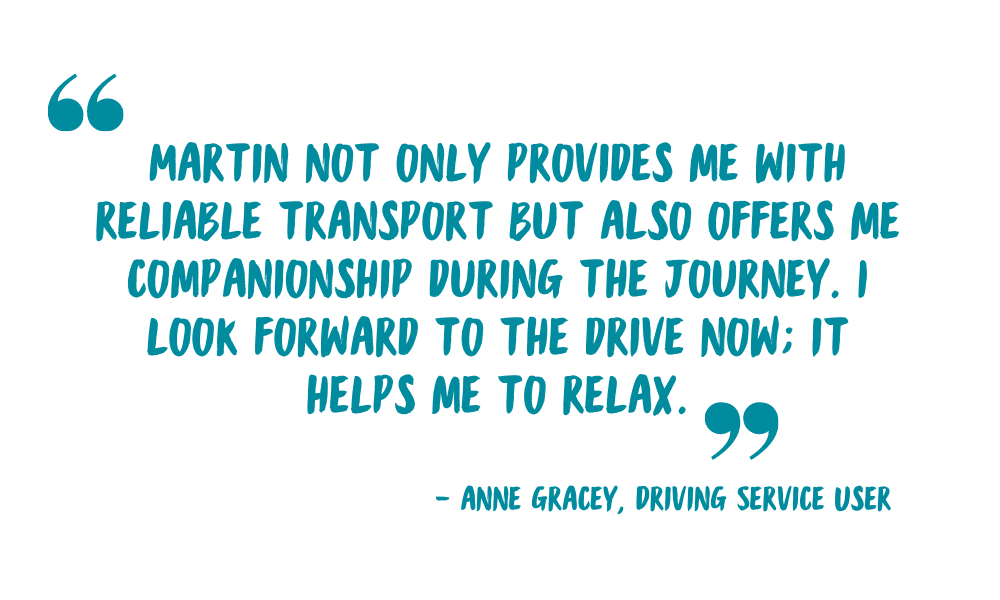 We need your support to ensure this service can continue into 2022 as referrals continue to rise.
A donation of just £19.80 would cover a 44-mile journey – a round trip from Ballynahinch to the Ulster Hospital, so a cancer patient can attend their appointment.
A donation of £29.70 would cover a 66-mile journey, the equivalent of a return journey from Newcastle to the City Hospital.
A donation of £39.60 would cover an 88-mile journey, the equivalent of 2 return journeys from Whitehead to the City Hospital.
Every day we provide services to local people, so you can be assured that all the money we raise, stays here, in Northern Ireland. 
Your Christmas gift of £20 – £40 today, or whatever you can afford, could help your neighbours, friends or family should they ever find themselves in need of our driving service.
With your support today, another local person could receive the help of our drivers, like Martin this Christmas and into 2022.