Cancer Focus NI's Art therapy service is for anyone affected by cancer.  Art therapy helps you express emotions such as fear, anxiety, stress and depression when words fail. It also gives you time out to relax and gives a greater sense of well-being.
Experience and skill in art aren't needed. You can choose one-to-one art therapy or be part of a small group, have your appointment online or meet face-to-face with our therapist, whichever you prefer.
Cancer Focus NI's Art Therapy is led by our experienced registered Art Therapist, Joanne Boal, and is available for adults online, at the Cancer Focus NI service centre at Eglantine Avenue, Belfast, and at the Macmillan Centre, Belfast City Hospital. Sessions are also held at various venues across Northern Ireland.
Joanne supports children through and after their cancer treatment  at our Belfast service centre and she also works with young patients at the Royal Belfast Hospital for Sick Children on Tuesday afternoons.
Art Journaling
This activity enables you to use a mixture of art and writing to create and maintain a journal or diary of your experience on your cancer journey.  This is a series of workshops that will give you the skills to continue your journal at home or in hospital.  It's the only art journaling service of its kind in Ireland.
If you'd like these services to visit your area or if you need more information, contact Joanne Boal on care@cancerfocusni.org or 028 9066 3281.
Colours of my mind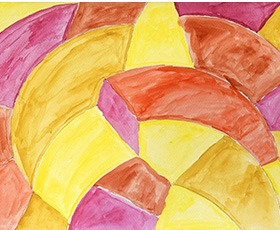 Galaxies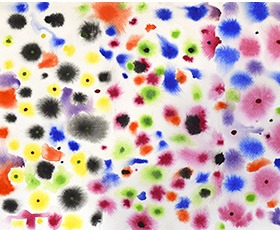 Flight of fancy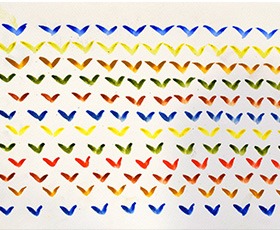 See what Art Therapy can do for you
Watch this video to see how our Art Therapy service helped local woman Wendy Roberts, how she felt it benefited her at a time when she needed it most.
You can download our Art Therapy leaflet here or contact care@cancerfocusni.org for more information.