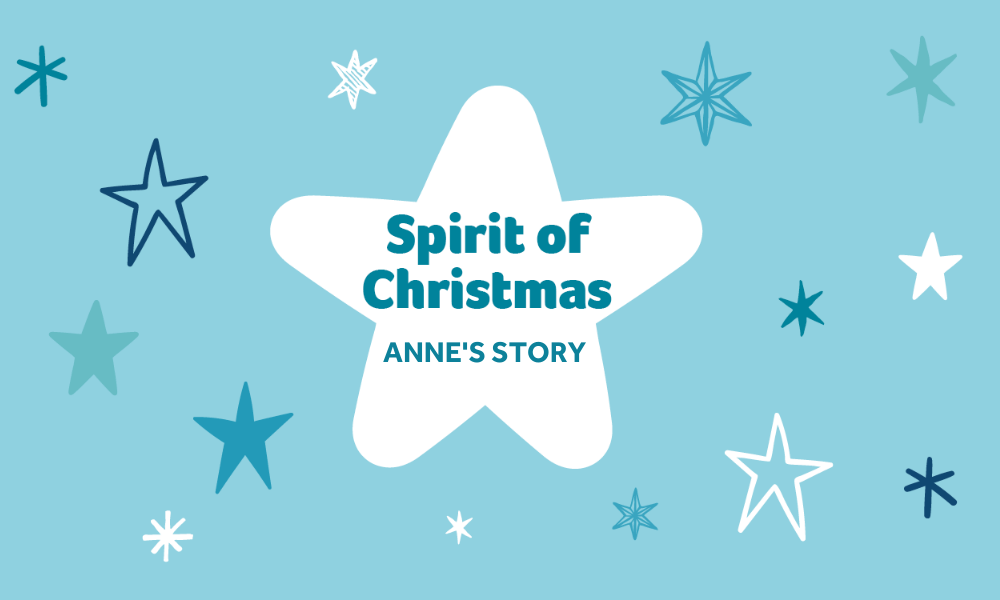 Anne Gracey (78) from Donaghadee, finds our Driving Service to be invaluable to her and without it she wouldn't be able to get to her appointments. 
"Hello, I'm Anne. I was diagnosed with breast cancer in 2013 after finding a lump in my armpit. My initial treatment was at the Ulster Clinic but I was moved to the City Hospital for further radiotherapy and chemotherapy as the cancer spread to my spine, lung and most recently, my brain, where I received stereotactic radiosurgery as part of my intensive treatment.
"In August 2020, I was told by my Consultant that I had 18 months to live.
"15 months on, I am happy to say that the radiosurgery on my brain tumour was successful – the tumour is gone and I'm doing well all things considered.
"The cancer though is still present in my spine and I'm receiving treatment for it which is why I avail of Cancer Focus NI's amazing Driving Service. Without it, I would not be able to get to my appointments – it's as simple as that.
"I live far from the hospital and have no-one that I can rely on for a lift, so it was incredibly stressful worrying about how I would get to my appointments. A round trip in the taxi was costing me over £80 and I don't have the energy for public transport.
"I was in between treatments at the Cancer Centre, when I heard about the Cancer Focus NI Driving Service. I was referred to the charity and a day later, I was in touch with the team there who arranged for Martin, one of the volunteer drivers, to drive me to my cancer specific appointments.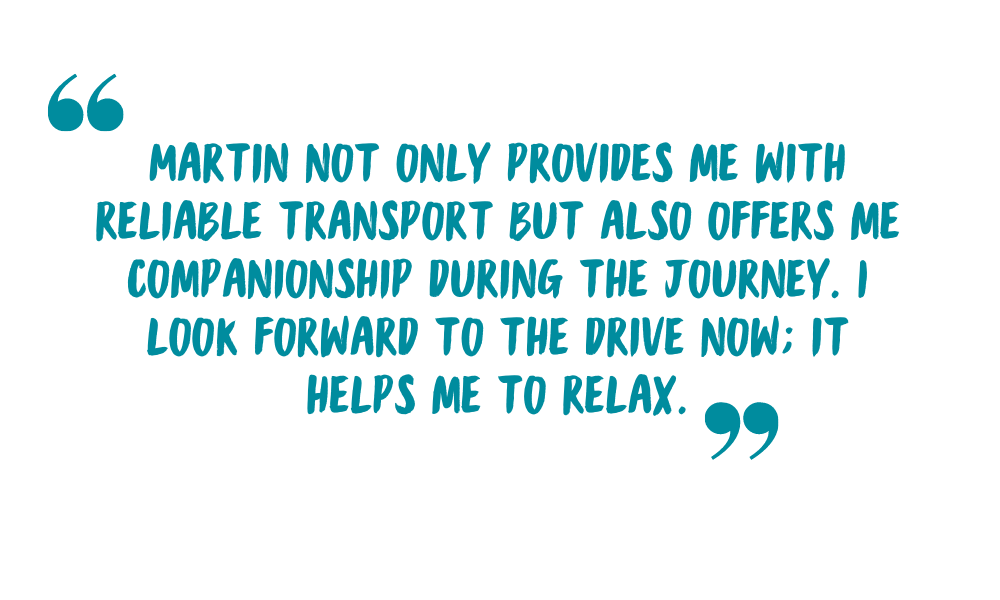 "Martin is so kind – he is quite simply, a good samaritan. He not only provides me with reliable transport but also offers me companionship during the journey. I look forward to the drive now; it helps me to relax.
"The service is invaluable to me and many others across Northern Ireland. I can rely on Martin or any of the volunteer drivers for each appointment and I can use the service without feeling like I am placing a burden upon the charity. Often, Martin will drive me to hospital and then head off to do the same thing for someone else.
"It's wonderful what Cancer Focus NI is doing for people like myself – it's such an amazing service; without it, I honestly don't know what I would do.
"I hope that by sharing my story you can see how beneficial the driving service is. We need to make sure Cancer Focus NI can continue to run it in 2022, so, please donate £19.80 today, to support a 44-mile journey, £29.70 to support a 66-mile journey or £39.60 to fund an 88-mile journey to and from hospital for those affected by cancer."
Your Christmas gift of £20 – £40 today, or whatever you can afford, to support our driving service, could help your neighbours, friends or family should they ever find themselves in Anne's position.
With your support today, another local person could receive the help of our drivers, like Martin this Christmas and into 2022.