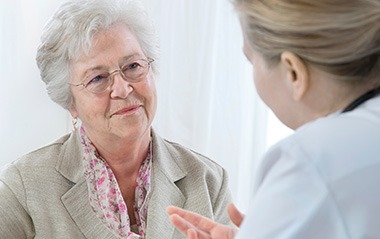 When you, or someone close to you, has cancer it's normal to feel anxious, frightened and worried about the future. These feelings can be confusing and overwhelming and it can help to talk to someone who understands. Cancer Focus NI's counselling service gives you time to talk one-to-one in a safe, non-judgmental environment about what is important to you.
It was such a relief to be able to offload my worries to someone who wasn't family…      Ann, Cookstown
If you want to discuss whether the service is right for you, phone our free Nurseline and talk to a specialist cancer information nurse.
It's a personal service that can help you adjust to a cancer diagnosis and move on with your life – and it's also there for your family. We also offer bereavement counselling for those who have lost a loved one.
If you decide you want to use this patient support service, we'll arrange an appointment to suit you. We have counsellors based in the following areas:
Cancer Focus Northern Ireland

40-44 Eglantine Avenue, Belfast

T: 028 9066 3281

Belfast City Hospital

Cancer Support and Information Centre

T: 028 9063 8980

Antrim Area Hospital and at Ballmoney

T: 028 9442 4218

Ards Community Hospital

T: 07927 944 922

Altnagelvin Hospital, Derry / L'derry

T: 028 7134 5171 ext 213353

Craigavon Area Hospital

T: 028 3861 3645

Coleraine

Mountfern Adult Centre

T: 07769213340

Downpatrick

Downe Hospital

T: 07927944922

Lisburn

Lagan Valley Hospital

T: 07917 166 484

South West Acute Hospital, Enniskillen and Tyrone County Hospital, Omagh

T: 07525 896 904
You can download our counselling leaflet here and you can read how counselling helped breast cancer patient Jan here.
If you want to know more about this service, email us at care@cancerfocusni.org or call us on 028 9066 3281.