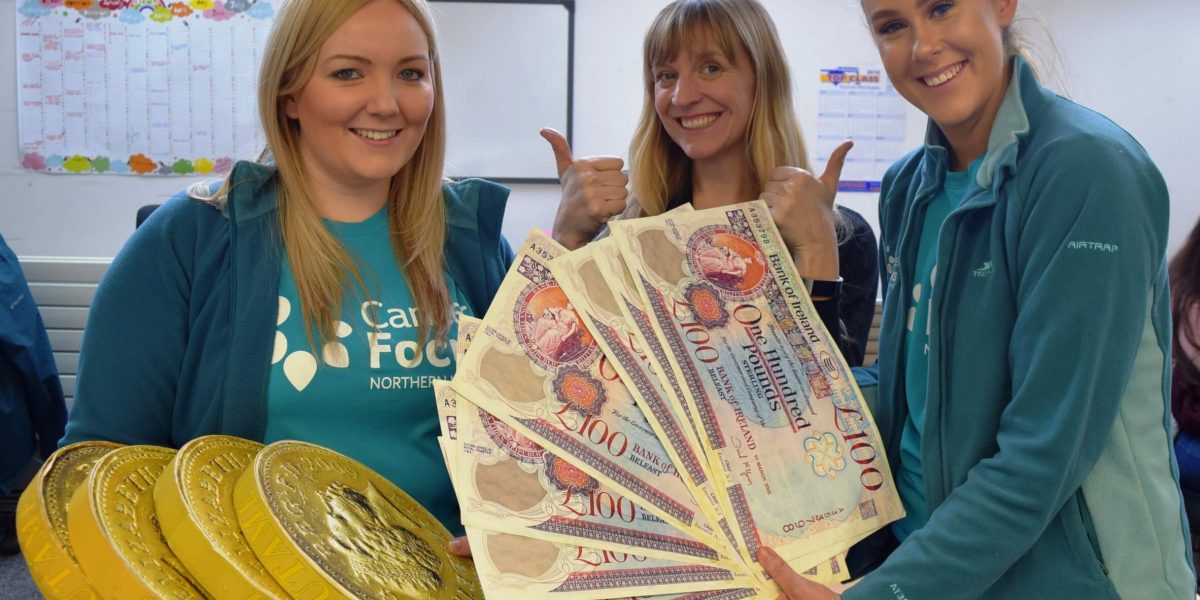 Cancer Focus NI gets £600k National Lottery funding
Cancer Focus Northern Ireland is delighted to have received a bumper £566,160 National Lottery grant towards its vital family support service.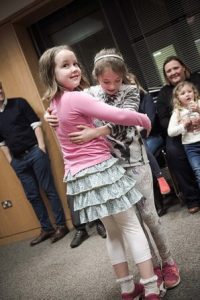 This special service helps families when a mum, dad or grandparent has cancer. It includes preparing children and young people for the loss of a parent or carer and post-bereavement support.
Cancer Focus NI is one of the latest projects to receive a grant from the Big Lottery Fund's Empowering Young People programme. It will help fund the charity's work in this area for the next five years.
The grant has been made possible thanks to National Lottery players' ticket purchases.
Julie Harrison, Big Lottery Fund NI Chair, said: "I am delighted to announce this grant under the Empowering Young People programme and I want to say thanks to all the National Lottery players who have helped make this possible.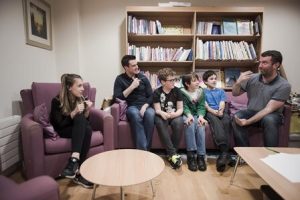 "We want to fund great projects that put young people in the lead in increasing their skills and confidence, and support them to have stronger relationships so they can cope better with the challenges they face and reach their potential. We are looking forward to seeing the positive impact this project will make for many young people across Northern Ireland."
Roisin Foster, Chief Executive of Cancer Focus NI, said: "We are delighted to be the recipients of this National Lottery grant. It will make the world of difference to the many local children we support when a parent or grandparent has cancer, particularly when the prognosis isn't good.
"Our family support service is our most used care service but is currently extremely over-stretched. This new money means we will be able to employ more staff to help more children all over Northern Ireland at a very tough time in their lives. We are thrilled that we will now be able to develop and expand this service which throws a lifeline to some of the most vulnerable in our community.
"We want to thank all our supporters and the National Lottery players who have made this project possible."
Rachel Smith, family support coordinator at Cancer Focus NI who has worked on the project for the last 10 years, said: "I am so pleased that we will now be able to reach many more children and their families, and reach them much more quickly when they most need help."
Rachel works alongside two part-time support workers in Belfast and Cookstown and last year they worked with 376 children from 180 families.
The Big Lottery Fund grant means the charity will be able to employ two more part time workers and will be able to reach 600 young people and children from 288 families throughout Northern Ireland each year.
Over five years the project will engage with 3,000 children and young people, from 1,440 families. The grant will also help fund short information and training sessions for school pastoral care teams, healthcare and palliative care teams, and other groups such as Surestart.