Cancer Focus NI welcomes plain packs for cigarettes
Cancer Focus Northern Ireland has congratulated local MLAs and MPs who have worked at Stormont and Westminster to develop significant tobacco control legislation to help protect future generations from tobacco.
Under the UK's standardised 'plain' packaging of cigarettes legislation, which comes into force on Friday, May 20, cigarettes and tobacco will no longer be sold in bright, glitzy packs but in drab green packages.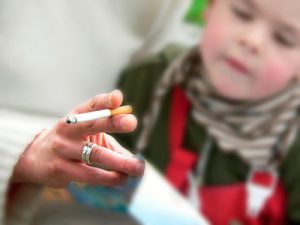 They will have large graphic images on the front and back of the packets to highlight the adverse health effects of smoking and health warnings must appear at the top of all packs.
Cancer Focus NI said that the new measure would protect children from attractive branding and support smokers who wish to quit.
Gerry McElwee, Head of Cancer Prevention at Cancer Focus NI, said: "We've been campaigning for this legislation for many years and are delighted to see it come into effect at long last.
"The new standardised packaging legislation will help safeguard many children and young people from the devastating effects of smoking and will encourage adult to stop.
"Most smokers started while they are still children. Seventeen local children become smokers every day and we it's vital we stop the tobacco industry from recruiting yet another generation to use this deadly product."
Mr McElwee added: "There are 2,300 deaths caused by tobacco in Northern Ireland each year with thousands of others affected by cancer, respiratory and other smoking related illnesses.
"However, Cancer Focus NI believes that, working with our politicians, we have achieved major progress in protecting our young people from illness and premature death caused by tobacco. We trust we can rely on their continued support to implement the Cancer Focus NI vision of a tobacco-free Northern Ireland by 2035."