ManPowered is an innovative healthy lifestyle project launched by Cancer Focus Northern Ireland that aims to improve the health outcomes of local men who have low risk prostate cancer.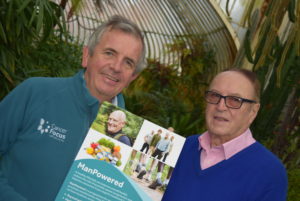 In Northern Ireland over 1,000 men are diagnosed with prostate cancer every year, making it the most common form of cancer in men.
It is the second most common cause of cancer death in local men with approximately 250 dying every year. Prostate cancer is a common but often slow growing cancer usually affecting men over the age of 40.
ManPowered starts in the greater Belfast area and later in the Western, Southern and South Eastern Trust areas.
The charity is offering the lifestyle programme to men who are having their prostate monitored by their GP (ie they are under Active Surveillance).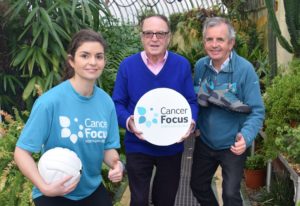 The activities on offer will be tailored to men's needs and interests. They include a range of physical activities, cookery classes as part of a healthy eating regime, health checks, lifestyle goals, music and social activities to improve social connections and mental health.
The year-long project is being funded by the Burdett Trust for Nursing and will run throughout 2017.
Maresa McGettigan, Health Promotion Officer, Cancer Focus NI, said: "Research shows that a better lifestyle can improve overall health, may reduce the risk of prostate cancer progression and improve outcomes if treatment is required in future.
"We wanted to find a new way to support these men to lead healthier lives, both emotionally and physically, and we aim to do this by encouraging them to take part in preventative wellbeing activities.
"This is an innovative project and we hope that men will come along and give it a go."
One of the first men to sign up is William McMullan (77), from Belfast, who said: "I'm really looking forward to taking part in the range of different activities offered through ManPowered. I do take regular exercise and eat well but it would be great to find out more information on how I can take further steps to remain healthy."
To find out more please contact Maresa McGettigan on 028 9068 0743 or email maresamcgettigan@cancerfocusni.org.