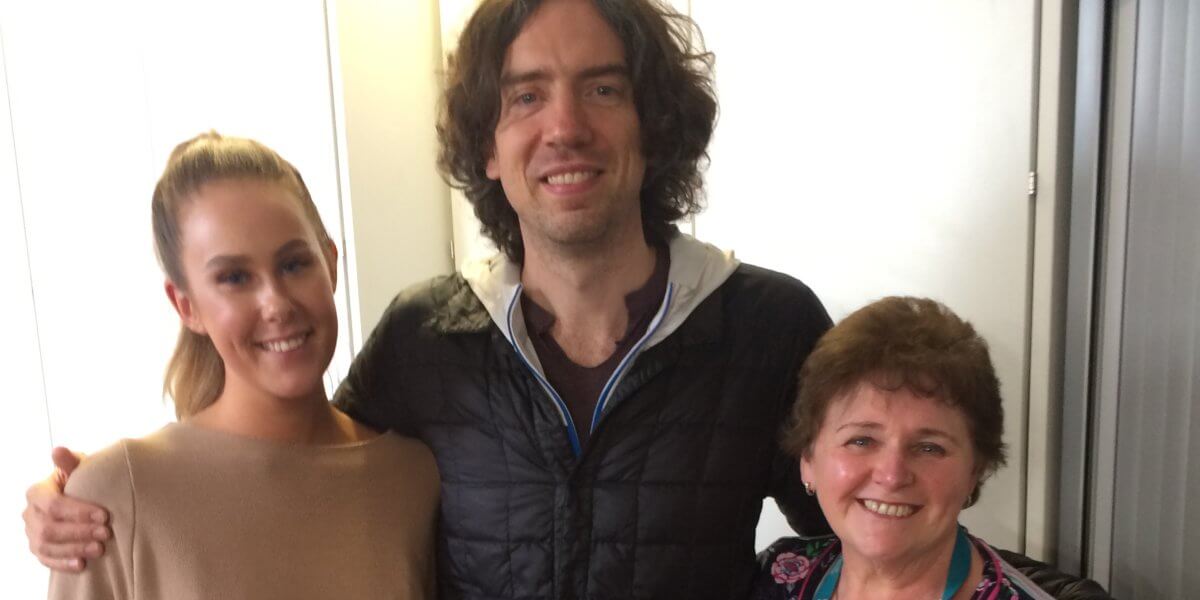 Chasing Stars with Snow Patrol's Gary Lightbody
There's been some showbiz sparkle going on at Cancer Focus Northern Ireland recently as a number of well-known faces, including Snow Patrol's Gary Lightbody, have been endorsing the charity's work.
In the run-up to the Easter break, we were delighted to host a visit to our Eglantine Avenue office in Belfast by the Chasing Cars singer, back home in his native Northern Ireland for a few days.
Gary met with Cancer Focus NI's CEO Roisin Foster to find out about the vital services the charity provides and was given a tour of the building, meeting a number of staff members, including fundraiser Suzie McFarland and Head of Cancer Prevention, Gerry McElwee.
Fact-finding
Gary, who was born in Bangor but spends much of his time in Los Angeles, asked plenty of questions about Cancer Focus NI's work and said cancer care was a cause to close to his heart as so many people he knew had been touched by it in some way.
Roisin said: "We were delighted to host a visit to Cancer Focus NI by Gary Lightbody. He was very interested in the work we do here and the services we provide and seemed genuinely impressed. It's so lovely that the lead singer of a band as big as Snow Patrol took time out from his schedule to pay us a visit."
The chart-topping band, who are back with a new album Wildness after a seven year break, play the Ulster Hall in Belfast in May 20. The homecoming show sold out in minutes.
Niamh's On Song
Also popping by the office was local singer Niamh McGlinchey, who lost a young friend to cancer several years ago. Niamh performed a gorgeous acoustic rendition of her song, Golden Wings, self-penned as a tribute to her pal.
The Co Derry singer, who has supported country superstar Nathan Carter on tour, later teamed up with Cancer Focus NI at her show at the Black Box in Belfast, where around £300 was raised in a post-gig collection.
Speaking of Nathan, the Scouse singing sensation also took time out from touring recently to throw his weight behind Cancer Focus NI's Strictly Goes Country event while star of BBC crime drama The Fall, Bronagh Waugh, took to Twitter in her Cancer Focus NI tee-shirt, to urge the public to get behind the Coffee and Natter fundraiser.