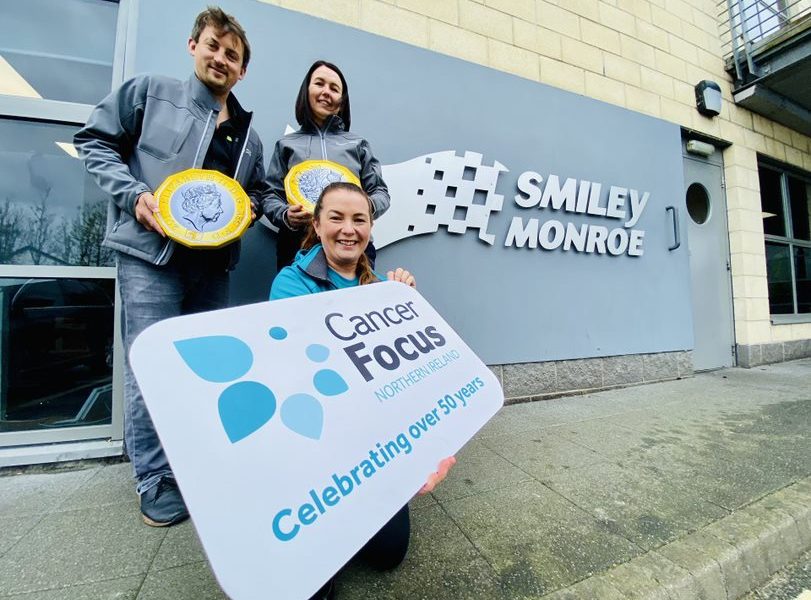 Giants of the Belting World are now going to be the Giants of Fundraising!
Cancer Focus Northern Ireland is delighted to announce their new corporate partner, Smiley Monroe. The giants of the belting world are now going to become the giants of fundraising and helping to raise vital funds and awareness for Cancer Focus NI.
The Lisburn based company have an ambitious fundraising target of £20K and plenty of ideas and plans in the pipeline to help get them there, including hosting their very own Masters tournament. The Smiley Monroe team kicked their fundraising off by taking on the Mourne 7 Summits Challenge on Saturday 18th June, which was no easy feat and a fantastic accomplishment.
Chris Monroe, CEO of Smiley Monroe said: "We are thrilled to be working alongside Cancer Focus NI and look forward to what this exciting partnership has in store. Knowing that funds will be used to support people and their families affected by cancer throughout Northern Ireland inspires us to raise as much money as we can.