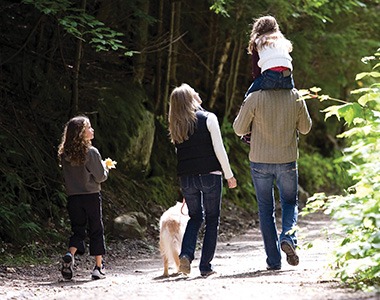 It is very easy to keep putting off making or changing a Will. But the reality is that making, or even updating, a Will is easy. It will also give you peace of mind knowing that your wishes will be carried out.
Our vision is to see a day when cancer is no longer a life-threatening disease. You can be part of making our vision a reality. After you have made provision for family and friends, please consider leaving a gift in your Will to us.
By leaving just 1% to Cancer Focus NI and 99% to your family, you will be making a difference.  It won't cost you anything now, but your investment will make a huge impact on future generations.
A gift in your Will plays such a huge part as they are invested in our local ground-breaking cancer research. No matter how big or small your gift is you will be doing something amazing by making a lasting difference.
If you are interested in leaving a gift in your Will to Cancer Focus Northern Ireland but are still undecided, please watch the video above of Ivan McMinn telling us why he has decided to leave a legacy to Cancer Focus NI.
Three steps to leave a gift in your Will:
Find a solicitor
Write your Will
Make a donation
Reducing Inheritance Tax
A gift in your Will to Cancer Focus NI can be an effective way to reduce the amount of Inheritance Tax charged on your estate.  If you leave 10% or more of the net value of your estate to Cancer Focus Northern Ireland, it will reduce the rate of Inheritance Tax from 40% to 36%. Please seek professional legal advice when making or amending your Will.
You may find some of the below resources useful:
If you would like any further information on how to leave a gift in your Will, email olliegovett@cancerfocusni.org  or call 028 9068 0740.