Cancer Focus NI is funding a new, three year pioneering cancer research project to determine how immunotherapy can more successfully treat pancreatic and oesophageal cancers, cancers which at present are hard to treat and have very low survival rates.
The five year survival rate for pancreatic cancer in Northern Ireland is 4.9% and for oesophageal cancer it's 18.6%.  The outlook for these patients has remained unchanged for decades due to lack of research and investment.
The primary focus
Our researchers, led by Dr Richard Turkington, Oncologist and Cancer Researcher at Queen's University, will work to understand why certain types of cancers are resistant to immunotherapy, and identify which drugs can be used to help overcome this resistance so patients will respond positively to the treatment.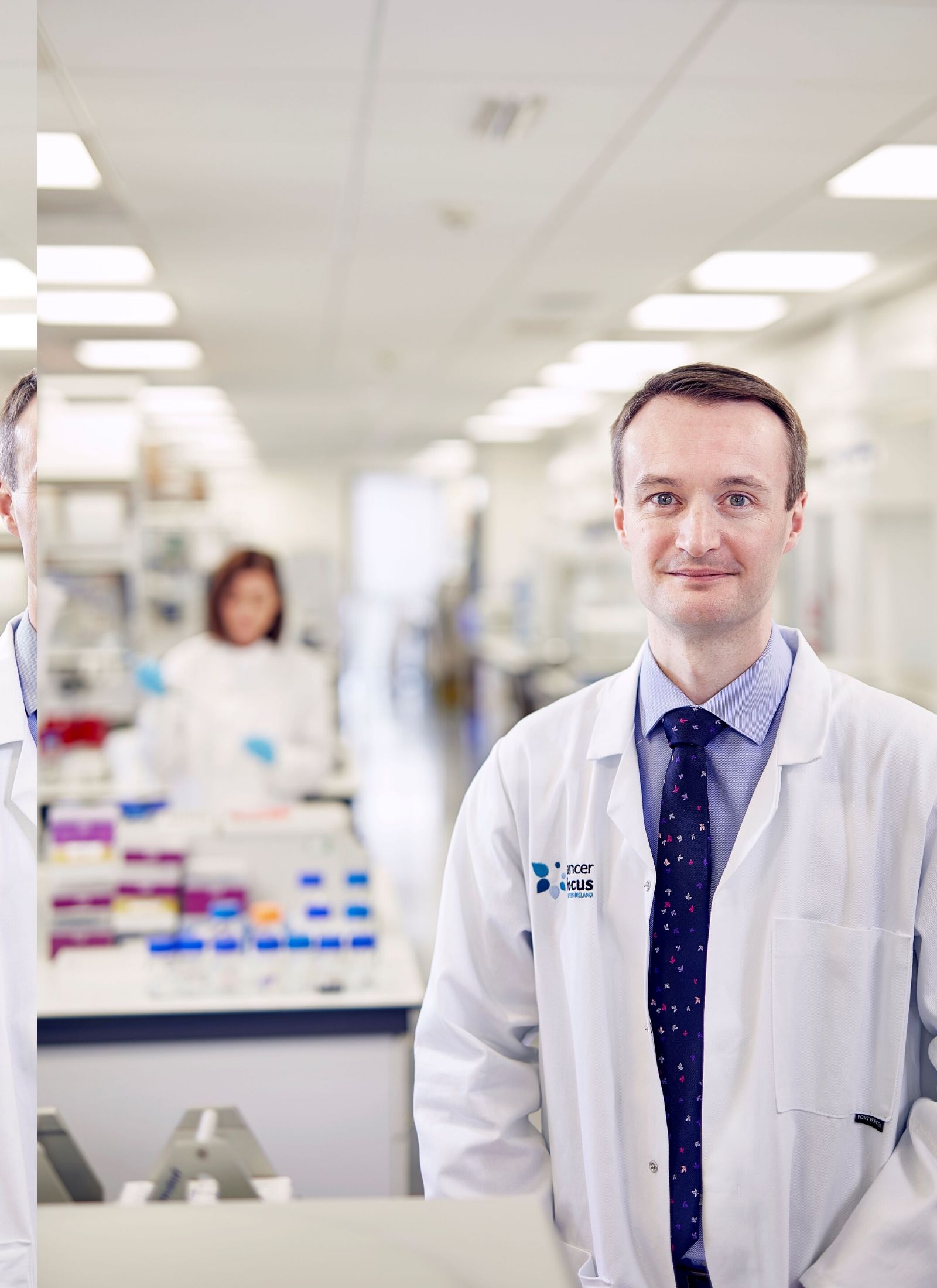 A new era of treatment
Lead researcher Dr Richard Turkington said:
"Immunotherapy has transformed the outlook for specific cancers, such as lung cancer and malignant melanoma, previously thought to be relatively untreatable. We believe the same revolution can occur for oesophageal and pancreatic cancers.
"This new work will enable us to drive forward a new era of treatment. If successful it has the potential to save lives both here and across the world."
What is immunotherapy? 
Our immune system works to protect the body against infection, illness and disease. It can also protect us from the development of cancer. Normally, it can spot and destroy faulty cells in the body, but cancer cells can produce signals that stop the immune system from attacking it.
Immunotherapy works by overcoming cancer cells' ability to hide from the body's immune system. It allows the patient's own immune defences to identify and destroy cancer cells, but unfortunately it does not work for all patients. Therefore, there is a pressing need to understand why certain types of cancers are resistant to immunotherapy so new strategies and drugs can be developed and used to increase survival rates.