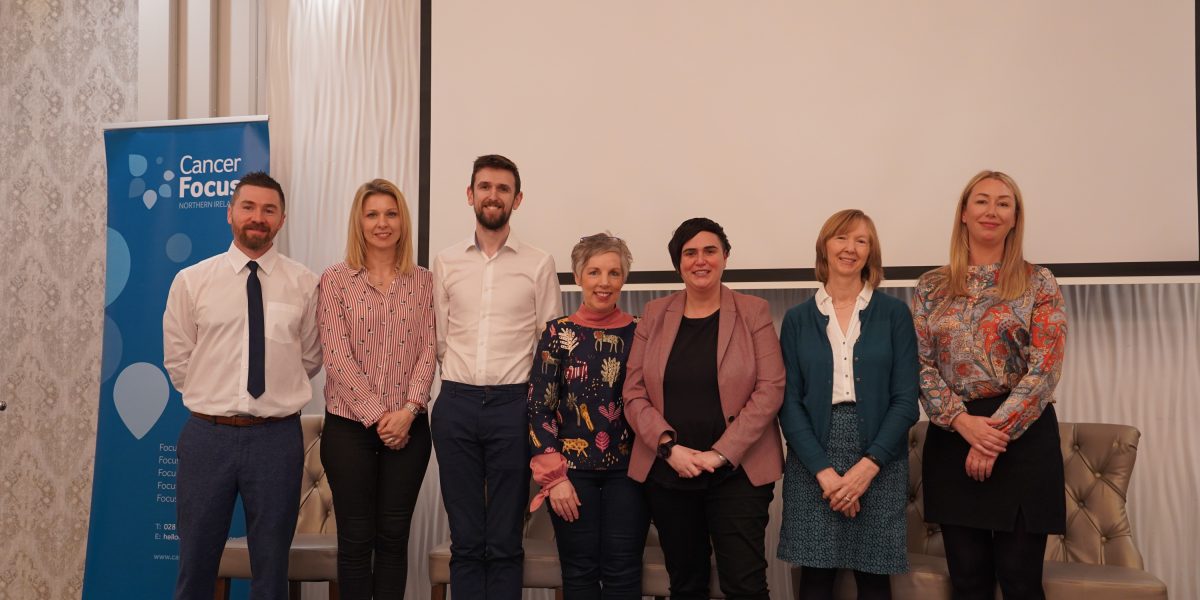 Cancer Focus NI Head and Neck Conference 2022 Success!
The Head and Neck conference 2022 was a huge success, taking place during Mouth Cancer Awareness Month on Tuesday 15th November at Dunadry Hotel, Antrim. The day was designed for patients & carers and brought together a range of speakers in the areas of speech, psychology, support options and patient voice.
Below are some of the pictures from the day, key speakers and topics that were discussed: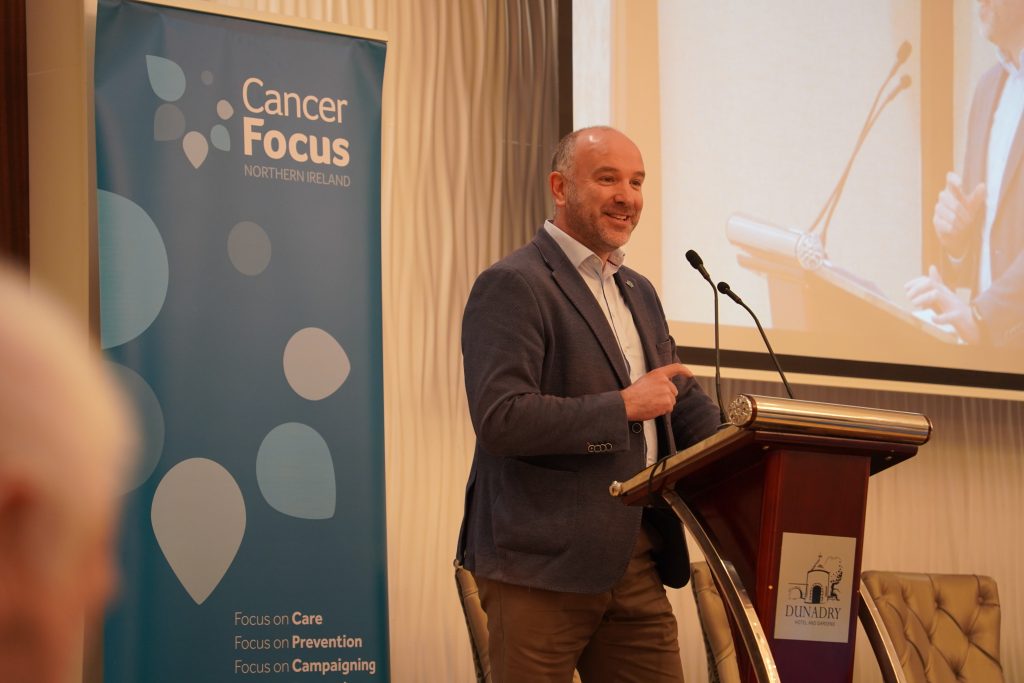 Our Cancer Focus NI CEO Richard Spratt opened the conference welcoming guests and introducing speakers for the Head and Neck Conference 2022.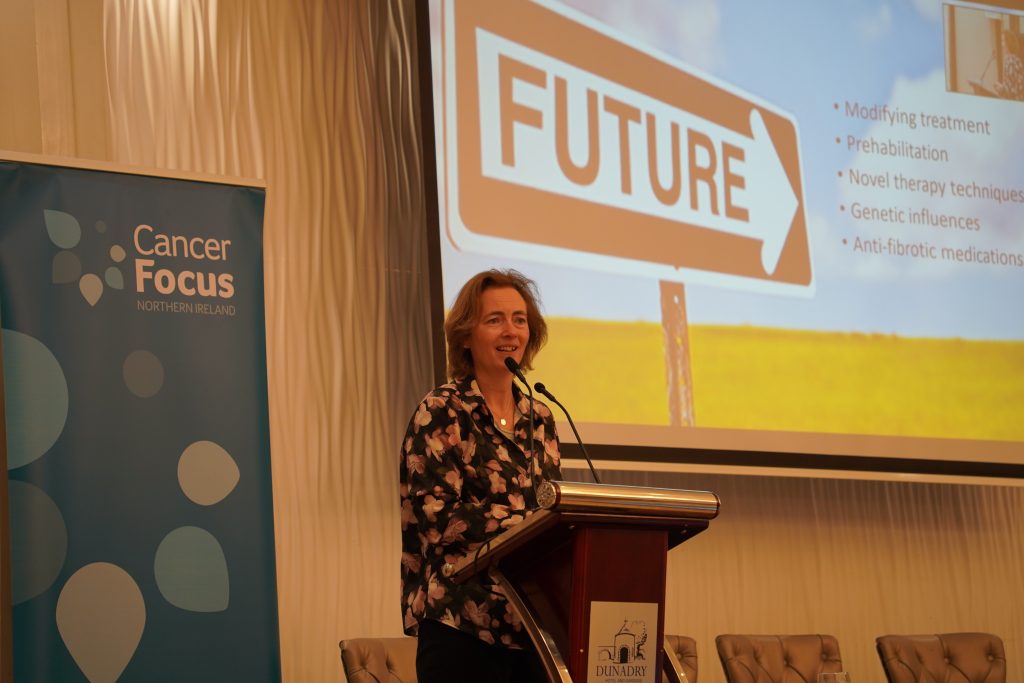 Professor Joanne Patterson BSc(Hons), MSc, PhD,FRCSLT (Institute of Population Health / Liverpool Head and Neck Centre, University of Liverpool) spoke about adjusting to speech and swallow changes after head and neck cancer treatment.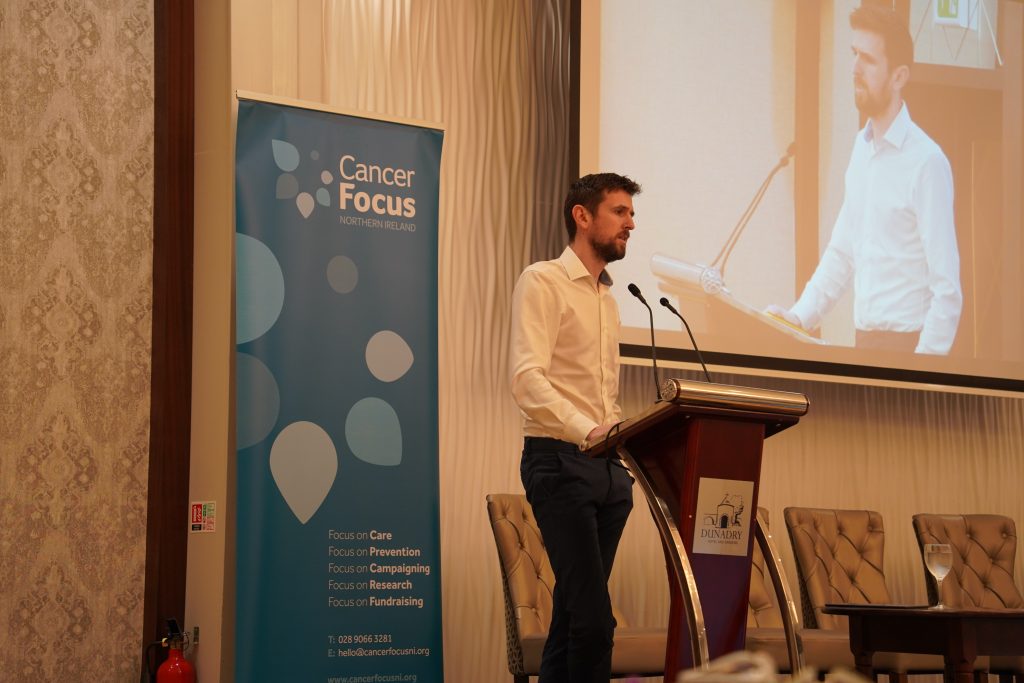 Dr Declan Curtis (Chartered CounsellingPsychologist at Belfast City Hospital) explored the psychological impact of head and neck cancer.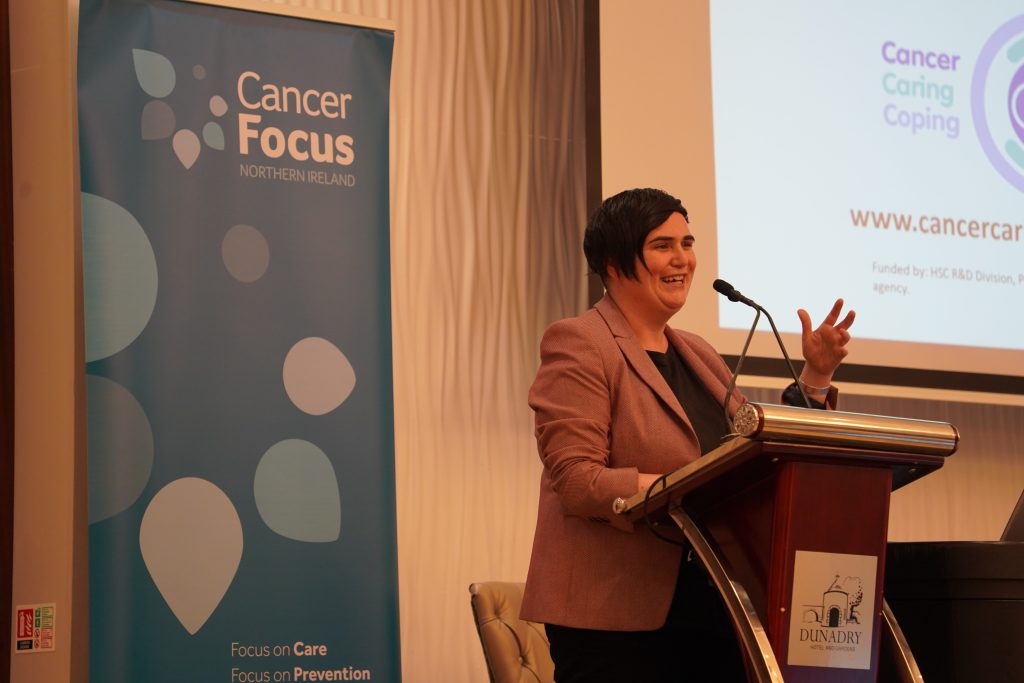 Explaining the importance of a carers role, Dr Olinda Santin (Reader Supportive Cancer Care, School of Nursing and Midwifery, QUB) highlighted what information and support is helpful for carers when a loved one is affected by a cancer diagnosis.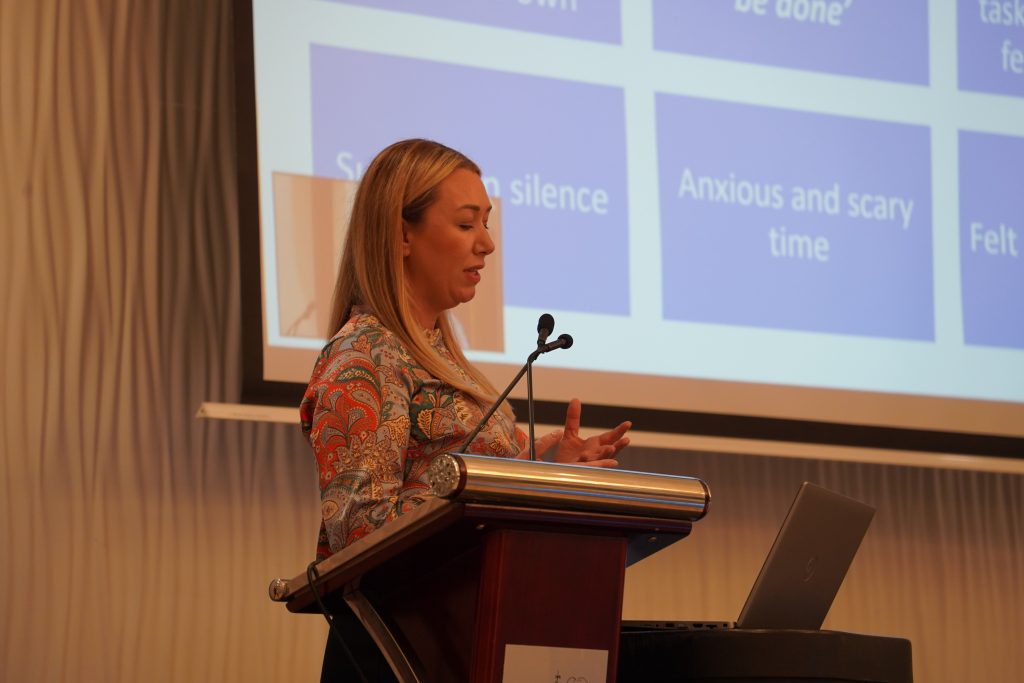 Angela McKeever (Clinical Nurse Specialist, Head & Neck Cancer, North West Cancer Centre) spoke about the support needs of family members when a relative has head and neck cancer.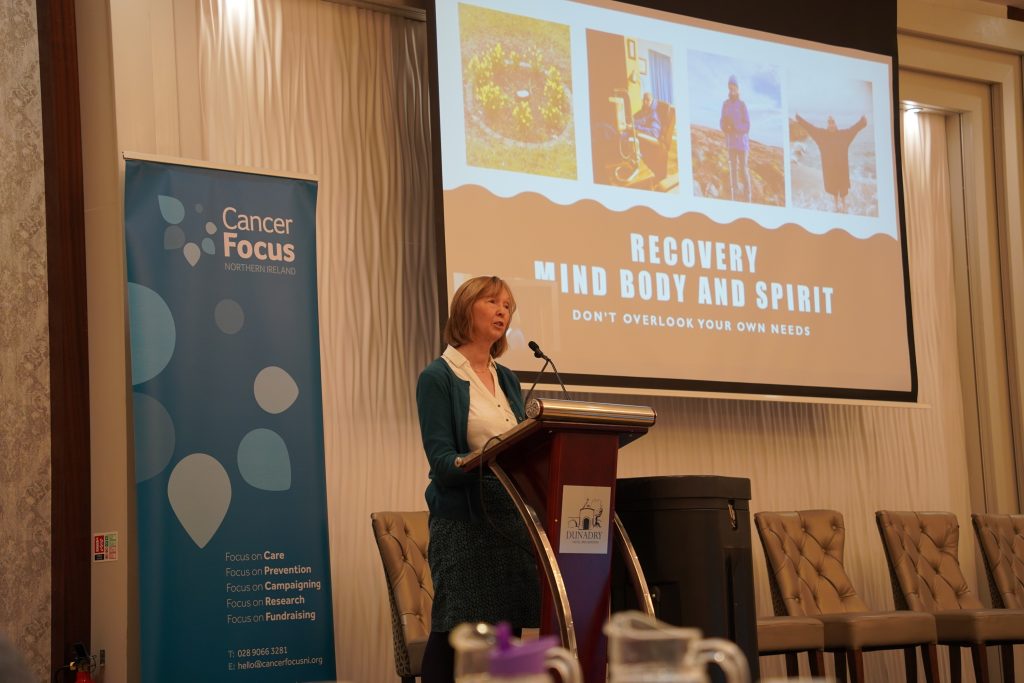 The final speaker of the day was Sandra Rodgers, a carer of a head and neck patient who gave a real life perspective of life as a carer.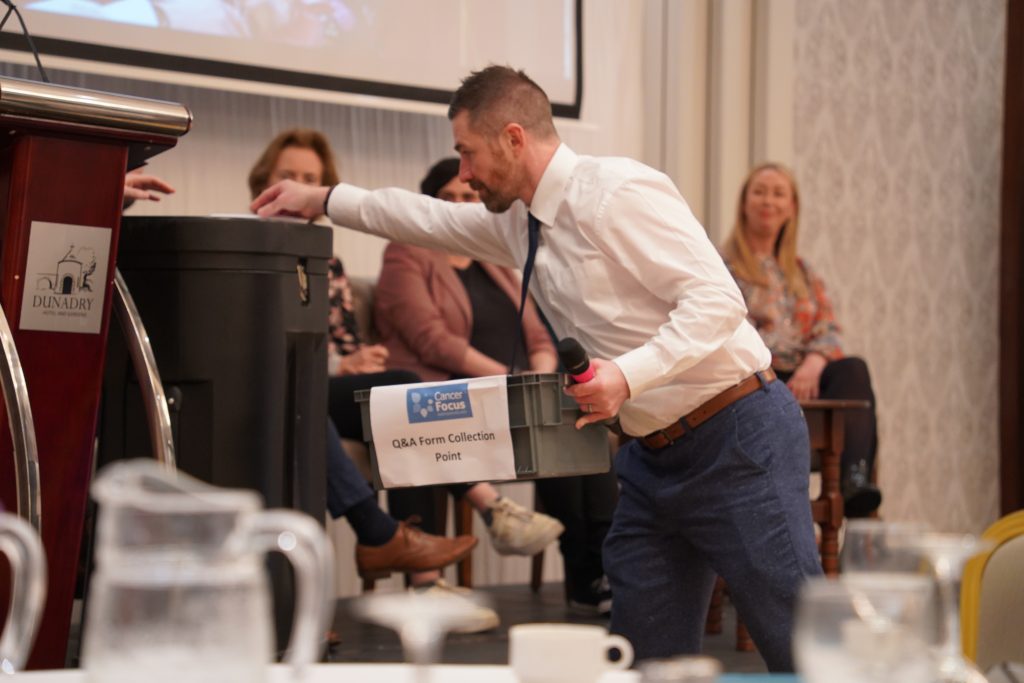 Audience and panel Q&A session 
For more information on mouth cancer visit www.cancerfocusni.org/mouthcancer.
Cancer Focus NI offers a range of support services including counselling and art therapy. To find out how we can help visit www.cancerfocusni.org/support. If you are concerned about cancer you can call the free Cancer Focus NI Nurse Line on 0800 783 3339 (Monday, Wednesdays and Fridays, 9am to 1pm) or email  nurseline@cancerfocusni.org.
Symptoms of mouth cancer include:
An ulcer on the lip, tongue or in the mouth that doesn't heal within three weeks
Pain in the mouth or earache that persists
A white or red patch in the mouth that doesn't go away
A lump or thickening in the mouth, throat or on the lip
Difficulty or pain with chewing, swallowing or speaking
Bleeding or numbness in the mouth
A lump in the neck
Loose teeth for no obvious reason
Weight loss over a short space of time
Lifestyle factors which increase the risk of mouth cancer include:
Smoking or chewing tobacco
Regularly drinking large amounts of alcohol, especially spirits
Over-exposure to sunshine or use of sunbeds
Human Papilloma virus