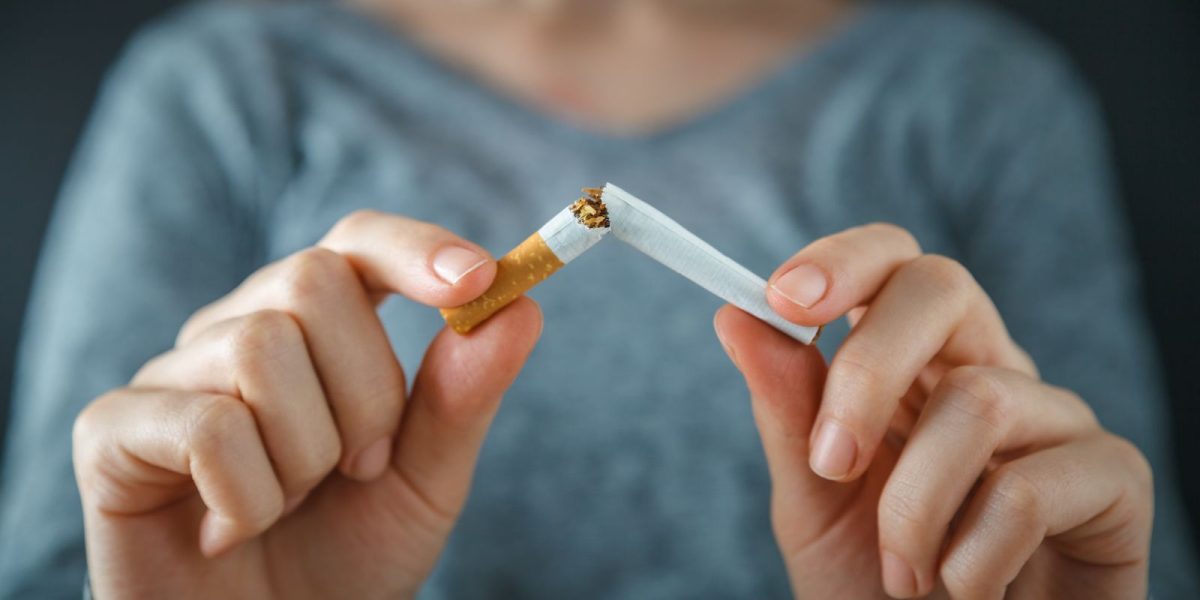 NI Cancer Charity Disappointed by Return of 17% Smoking Prevalence Figures in New Health Survey Results
Local charity Cancer Focus Northern Ireland expresses concern over the return of smoking figures similar to levels reported in 2019/2020, a rise in eCigs popularity to 7% similar to the figure reported in 2018-2019, and highlights discrepancies of smoking trends experienced in the most deprived areas of society.
The 'Health Survey (NI): First Results 2021/2022 document revealed that 17% of adults smoked cigarettes, compared to 12% in 2020/2021.
Naomi Thompson, Health Improvement Manager at Cancer Focus NI said, "Last year, we noted a 5% drop in smoking prevalence figures and while this looked encouraging, we were aware that it was likely due to the impact of Covid on the sampling system. Today's figures are alarming as they highlight that society is in fact in the same place as it was two years ago, furthermore the report documents a 12% figure for 16-24 year olds using ecigs, which is high especially when taken alongside an increase in smoking popularity within the same age group. This is concerning as it details that society is not moving fast enough towards a smoke free Northern Ireland."
Cancer Focus NI provides Stop Smoking support services, smoking prevention programmes for young people, and professional Stop Smoking training for health care professionals. The charity has advocated on tobacco issues for more than 50 years and has campaigned successfully for significant changes in public policy. These include the introduction of smoke free public places; a ban on the display of tobacco products in shops; tougher sanctions against retailers who sell tobacco to children and young people under the legal age; and standardised packaging.
Ms Thompson continued: "We do believe that our tobacco control measures and initiatives are having a real impact on smoking rates in Northern Ireland and especially in the most marginalised areas of our society where we endeavour to reach. In the last year, my team have delivered weekly stop smoking support in GP Practices, workplaces, community and youth settings in Belfast and SE areas, yet today's results show that a lot more needs to take place, especially in areas of low deprivation where we are seeing almost three times as many people smoking."
"With 2,300 deaths caused by tobacco in Northern Ireland each year and thousands more affected by cancer, respiratory and other smoking related illnesses, more needs to happen to achieve Cancer Focus NI's vision of a tobacco-free Northern Ireland by 2035. We will play our part in this by continuing to work with our political leaders and numerous partners to ensure that a new Tobacco Control strategy is developed and implemented as a matter of urgency and for those most in need."
The charity reminds people that it is never too late to quit and recommends that the very best thing anyone can do to improve their overall health is to stop smoking. For more information or cessation support, Cancer Focus NI's award-winning Stop Smoking service, which is funded by the Public Health Agency, is available via GP practices, health and wellbeing centres, community, workplaces, and youth settings. For more information on Cancer Focus NI's Stop Smoking support services visit www.cancerfocusni.org/smoking.