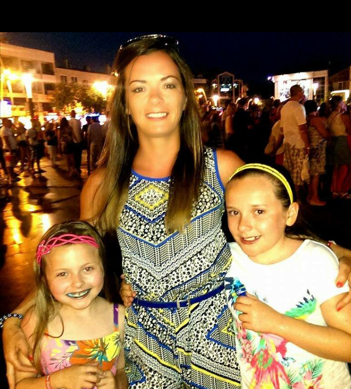 Joanne hopes research will help her daughters
Joanne Clarke (39) from Newry has BRCA 2 and has had a double mastectomy. She is married to Adrian (43) and they have two daughters, Anna (12) and Ellen (9). Joanne is adamant that more research into the condition is needed and urges people to help Cancer Focus NI raise cash for this important cause. She says:
"I found out I had BRCA 2 almost by accident. My mother was adopted so she had no idea what her family medical history was. She had three unrelated breast cancer diagnoses at the ages of 51, 55 and 64. The third time, unfortunately, it had spread to her liver. She was terminally ill and had a lot of treatment ahead of her.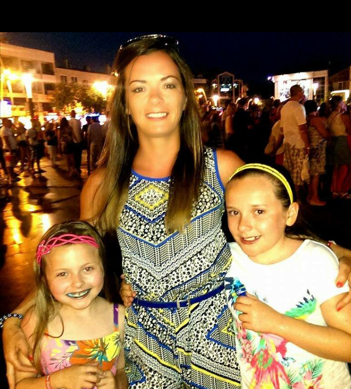 I had been attending the family breast clinic and was sent to the genetics department for further investigation but because I couldn't provide any family history and because my mum was over 50 when she first had cancer, they refused to test me for BRCA.
Later, in 2013, I was referred back to the genetics department purely because I wouldn't give up asking for the test. By then my mum had passed away but thankfully she had blood taken (extremely important) which had been kept in storage in genetics. I don't know what made me, but both the genetics counsellor and I pushed for mum's blood to be tested. This was done as part of a research programme, which took a year, and it proved to be positive for the BRCA 2 faulty gene.
After that I was tested and found out I also had BRCA 2. I strongly feel that in the circumstances it shouldn't have been so difficult for me to get tested and the criteria need to change. If I hadn't found out I had the gene, my children wouldn't be eligible for testing either, which doesn't bear thinking about.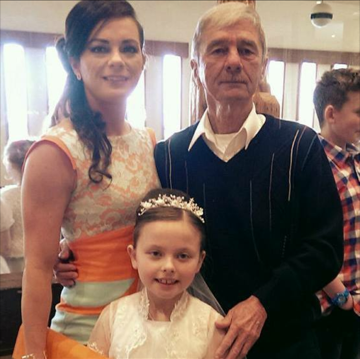 A year later in October 2015 I had my fallopian tubes removed  – I didn't want my ovaries removed as I didn't want to go into early menopause – and a double mastectomy in December 2015.
It wasn't a difficult decision to make – not after seeing how my mum fought the disease for so long. If she had known she had the faulty gene she would probably still be here.
I made the decision for my husband and also my two girls as well, I wouldn't want them to watch me going through that. And of course I want to be around to help them grow up. They are still young and may have a similar decision to make – there's a 50/50 chance I have passed the gene on to them. But I'm hopefully that by the time they are older they will have much better options available to them.
That is where the research comes in. It's my children's generation who will benefit from new discoveries. It is the only way to stop this devastating gene from being passed down through generations so I appeal to everyone to help Cancer Focus NI raise funds for research this October.