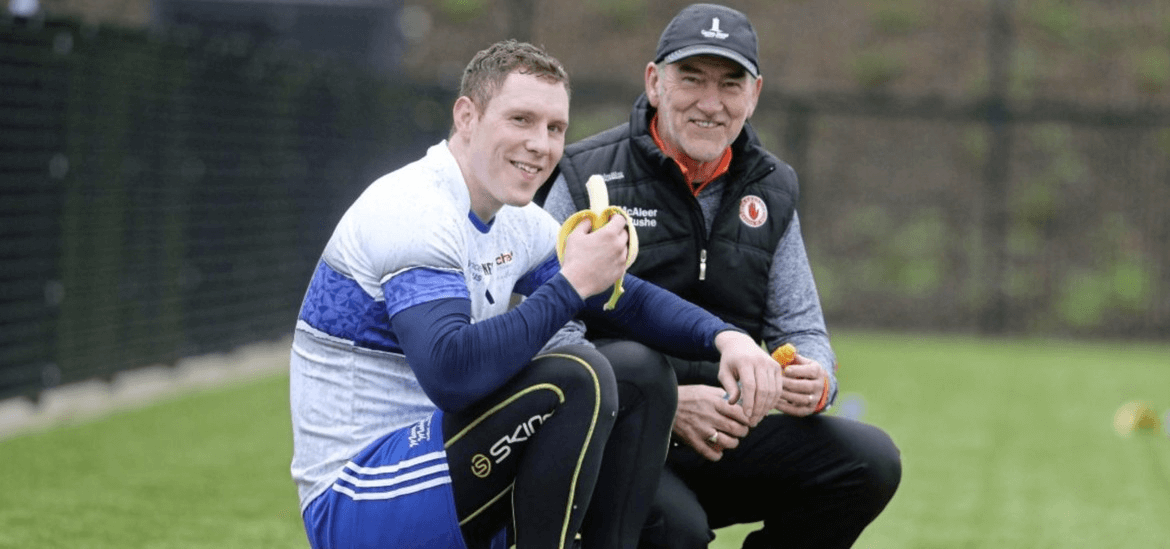 Marathon Match
AFTER a gruelling 24 hours of football action, it looks like a new record has been set for the longest GAA match in history.
Two teams pounded the pitch through the night at Tyrone GAA's Garvaghey Centre in a bid to set the new Guinness World Record.
Players from across Ulster and Ireland took part in the Marathon Match and as the final whistle blew, it appeared the exhaustion, injuries and mental fatigue had all been worthwhile.
Organisers said that they had surpassed the required 24-hour period but it would be a few months before the record is verified.
There were jubilant scenes as the teams completed the challenge, even playing on for a further 20 minutes before being given a guard of honour by the Tyrone GAA side after it was all over.
The match raised more than £50,000 for two charities, Cancer Focus Northern Ireland and the Michaela Foundation, set up in memory of Michaela McAreavey who was murdered in honeymoon in Mauritius in 2011.
To donate now, simply text MTCH24 followed by the amount you would like to donate to 70070.
Michaela's father Mickey Harte, the Tyrone GAA manager, coached one of the teams while her widower John McAreavey was among the players to take part.
Mr Harte said it had been an "amazing" event.
"The effort and energy of the players was unbelievable – we couldn't ask any more from a human being for 24 hours," he said.
"The team of volunteers in the background have been invaluable. We are so grateful for their support.
"It's a win-win for Michaela Foundation and Cancer Focus NI – vital funds and awareness have been raised. Anyone who thinks of taking on this challenge in the future has their work cut out for them."
Mr McAreavey said: "In the last few hours we were tired, cranky and sore, but as the sun was coming up on the final day we could see the finish line and were glad to see it coming.
"We never expected to raise over £50,000, it's incredible and makes the feat all the more worthwhile.
"We couldn't ask much more from the people who've supported and donated us through the event."
Roisin Foster, Chief Executive of Cancer Focus NI, said the money would make a "huge difference" to the lives of cancer patients.
"We couldn't be more proud of the 40 players who made this event so successful," she said.
"They have really had to push themselves, mentally and physically, for this feat, but with the support of friends, family and a team over 150 volunteers they've made history on the pitch and a huge difference to the lives of cancer patients in Northern Ireland."