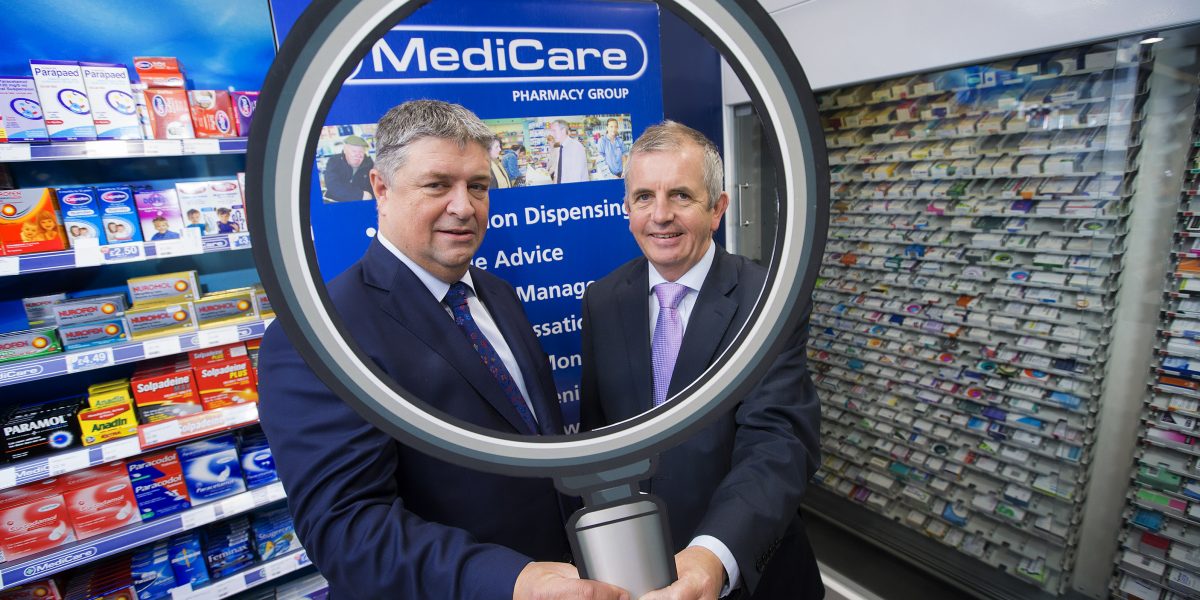 MediCare – our new charity partner
Leading local pharmacy group MediCare has announced Cancer Focus Northern Ireland as its new charity partner for 2015/2016.
Michael Guerin, Managing Director MediCare, said: "We're delighted to be working in partnership with Cancer Focus NI over the coming year.
"Historically we have a strong working relationship with this important Northern Ireland charity and together we have helped raise awareness of key cancer health messages within our local communities.
"We see this partnership as a natural fit with our ethos of caring for your health as we will not only support those already diagnosed with a condition via fundraising but we can also help in prevention, creating better understanding through our joint health promotion campaigns."
Help in the community
Rosie Forsythe, Corporate Fundraising Manager at Cancer Focus NI, said: "We're thrilled that MediCare has chosen us as their new charity partner for 2015/2016.
"MediCare is not just a committed retailer but is also dedicated to helping people in our community and supporting local charities. It's an honour to be associated with such a prestigious company that really is at the heart of the local community and we're looking forward to working with its staff and customers."
MediCare employees will spend the next year raising money and cancer awareness in a number of ways, including supporting the charity's Think Pink and Tache for Cash campaigns, events and raffles. MediCare will also help the charity raise awareness of the signs and symptoms of cancer by holding information days at stores with stop smoking stands and care in the sun clinics.
Keeping Well visits
The Cancer Focus NI Keeping Well van will also visit the stores offering health checks to customers and staff.
Cancer Focus NI is a local cancer charity that provides a wide range of services for Northern Ireland cancer patients and their families. These include counselling and family support, bra and swimwear fitting for mastectomy patients, art therapy, creative writing therapy, Zest for Life and Beauty for Life.
The charity also funds major breast cancer research at Queen's University Belfast and carries out cancer prevention schemes in workplaces, schools, sports clubs and community venues.
If you have any concerns about cancer call the charity's free helpline on 0800 783 3336.To find out more about the Cancer Focus NI, please call Rosie Forsythe on 028 9068 0759, email rosieforsythe@cancerfocusni.org or visit www.cancerfocusni.org.