Mouth Cancer Awareness Month
Cancer charity urges 'If in doubt – get checked out'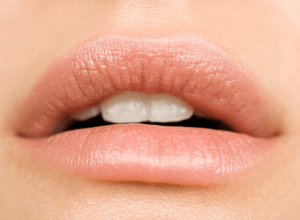 Cases of mouth cancer in Northern Ireland are expected to almost double between 2015 and 2035, Cancer Focus Northern Ireland said today.   
Between 2014 and 2018 an average of 246 people in Northern Ireland were diagnosed with mouth cancer each year. Many are diagnosed at a late stage, with 98 people dying annually from the disease.  
During November, mouth cancer month, Cancer Focus NI is raising awareness of the risk factors, early signs of mouth cancer and encouraging people to seek medical help if they have any concerns.  
Gerry McElwee, head of cancer prevention, Cancer Focus NI, said: "The main risk factors of mouth cancer are tobacco use and drinking alcohol and together these account for around 75% of mouth cancers. People who both drink and use tobacco are up to 30 times more likely to develop the condition.  
 "The Human Papilloma Virus (HPV) is also a leading cause. Cancer Focus NI has campaigned for many years for the introduction of the HPV vaccine for both boys and girls. The vaccine programme was rolled out initially for girls and, more recently, adolescent boys in Northern Ireland. It will help save lives." 
He added: "The message is clear – stop smoking, reduce your intake of alcohol, eat a healthy diet with at least five daily servings of fruit and vegetables and remember that early diagnosis can really make the difference. Make sure you visit a dentist and check your mouth regularly – it might just save your life." 
Cancer Focus NI is also campaigning to ensure that mouth cancer features strongly in the new Northern Ireland Cancer Strategy.   
Cancer Focus NI also provides an information and support Nurse Line to people worried about or affected by cancer.  For advice contact the Nurse Line on 0800 783 3339 on Mondays and Fridays, 9am to 1pm, or by email at nurseline@cancerfocusni.org.   
                                                            
 ENDS  
Notes to Editors:  
 
Factors that increase the risk of mouth cancer are:   
Smoking or chewing tobacco

 

 

Human Papilloma Virus (HPV) 

 

 
Regularly drinking large amounts of alcohol, especially spirits. People who use both alcohol and tobacco have a much greater risk

 

 

Over-exposure to UV radiation from sunshine or sunbeds is a risk factor for cancer of the lip

 

 
To reduce the risk of developing mouth cancer:  
Stop smoking

 

 

Check for changes in the mouth and have regular dental check ups

 

 
Limit alcohol consumption

 

 

Eat at least 5 portions of fruit and vegetables per day

 

 

Use sunscreen with at least (SPF) factor 15 and 4 stars regularly on the lips if outdoors

 

 

Take regular exercise – at least 30 minutes daily

 

 

Reduce HPV risk by practising safer sex and limiting your number of partners