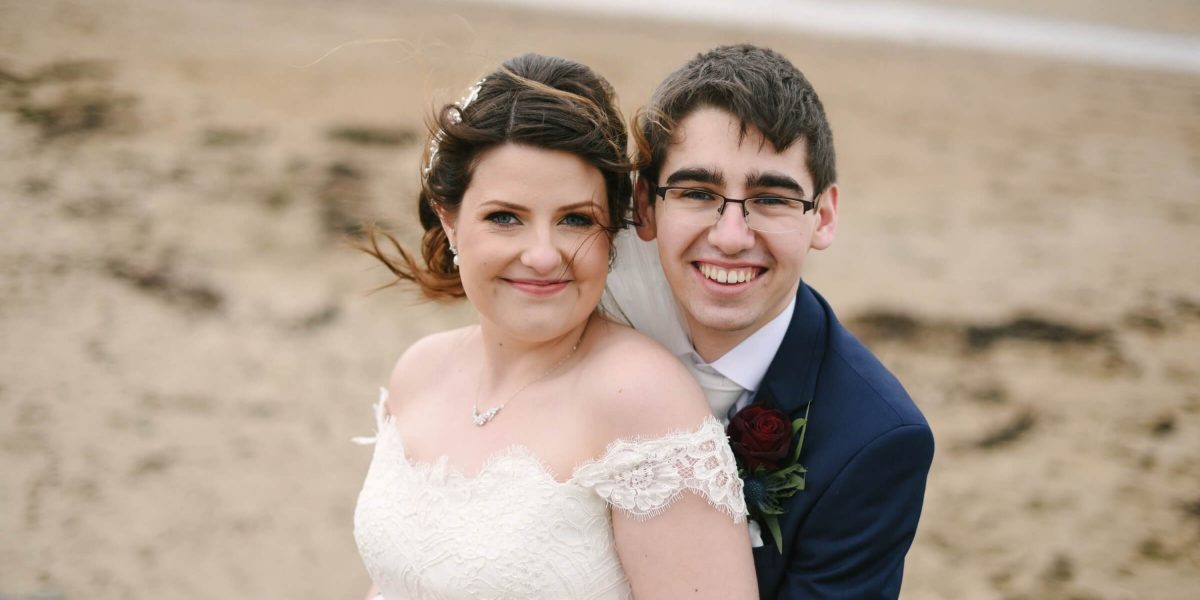 Have a natural glow on your wedding day
As the wedding season gets into full swing, spring brides are lighting up the steps of churches, town halls and stately homes across Northern Ireland.
But before the big day, there are months of planning and decision-making – including whether or not to have a tan.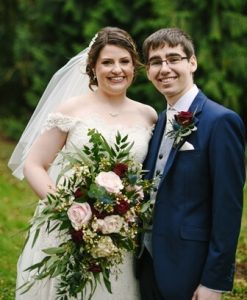 Some brides and grooms decide to use a sunbed before their big day, but with growing evidence of the health risks associated with sunbed use, particularly skin cancer, couples are starting to think twice.
The number of new cases of skin cancer have increased over the past 25 years, so the Public Health Agency (PHA) and Cancer Focus Northern Ireland have teamed up to raise awareness of the dangers of sunbed use and to encourage the wedding party to go au naturel.
Lianne and Neil Mulholland, from Belfast, and their bridesmaids are among the growing numbers who celebrated their big day with a beautiful, natural look – not even a spray tan in sight.
Lianne said: "I have fair skin and was more than happy to go with my 'natural glow' on my wedding day. I wanted to look myself. My husband Neil and my two bridesmaids felt the same way.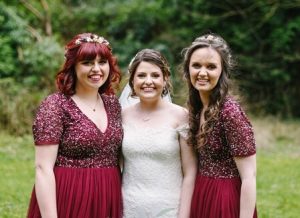 "I know most brides are concerned about wearing a white or ivory dress when they have lighter skin but the new celebrity trend shows that pale is much more interesting. Stars like Nicole Kidman, Cate Blanchett and Daniel Radcliffe have porcelain colouring and are striking.
"I've never wanted to use a sunbed and I'm always very careful in the sun because I know the risks of long-term damage. Some of my family have had cancer and I don't want to increase my chances of skin cancer or of premature and deeper wrinkles. But that didn't stop me having a wonderful honeymoon in Sri Lanka – we simply took sensible precautions. Who wants to spoil a special holiday by getting burned?"
Dr Miriam McCarthy, Consultant in Public Health Medicine, PHA, said: "The number of new cases of skin cancer has been increasing over the past 25 years and this is now the most common form of cancer in Northern Ireland.
"Research shows that using a sunbed can increase the risk of developing skin cancer and using sunbeds before the age of 35 years can significantly increase the risk of developing melanoma, the most serious type of skin cancer. There is no safe limit for sunbed use."
Marbeth Ferguson, Skin Cancer Prevention Strategy Coordinator, Cancer Focus NI, said: "Many people think having a tan makes them look healthier and more attractive but we know having a tan is actually a sign that our skin is trying to protect itself from UV damage.
"On their wedding day every bride and groom wants to look their best but, as the Hollywood stars show, having a tan is not necessary if you want to glow."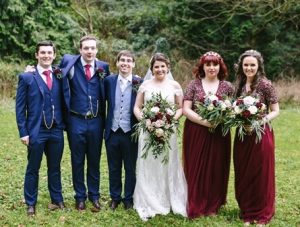 She added: "To actively lower the risk of skin cancer we urge couples – and the public in general – to take care in the sun, whether they are honeymooning or holidaying at home or abroad.
"It's extremely important to get to know your skin and if you notice anything unusual, such as a change to a mole or a blemish, make an appointment with your GP. The earlier cancer is detected, the easier it is to treat it and the more likely the treatment is to be successful. "
For further information on how to take care in the sun visit www.careinthesun.org. If you are concerned about skin cancer you can also call the Cancer Focus NI free information and support Nurseline on 0800 783 3339 or email one of the charity's nurses on nurseline@cancerfocusni.org