Cancer Focus NI's Manifesto for NI Assembly Elections 2022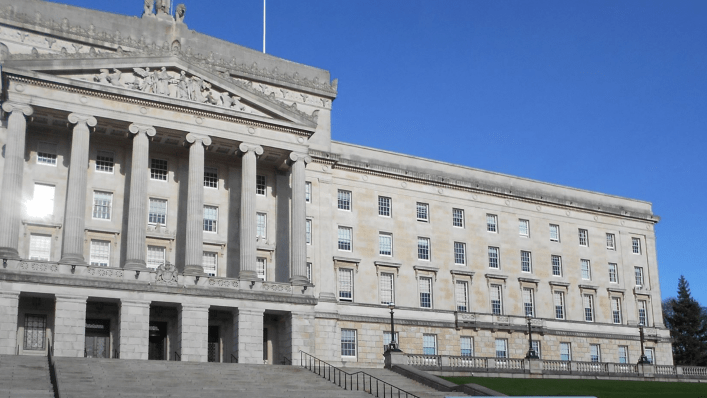 Cancer Focus Northern Ireland's mission is to eliminate cancer where possible and reduce its impact on society.
We want cancer incidence rates here to be among the lowest in the world: we want our cancer patients to have among the best outcomes in the world. This is ambitious, but we believe our people deserve nothing less.
For over 50 years Cancer Focus NI has worked to provide care and support services for cancer patients and their families, offer a range of cancer prevention programmes to help people reduce their risk of getting cancer, fund scientific research into the causes and treatment of the disease and campaign for better health policy to protect and empower our community and its future.
We're inviting all of the political parties to reflect our ambitious vision for cancer in its forthcoming Manifesto for the Assembly elections.  Access our manifesto Manifesto brief here or continue reading below:
Our proposals
We call on all political parties to adopt these proposals in their Election Manifestos:
Coordinated decision-making across all Government Departments
• Empowering a healthy society should be a key priority in the next Programme for Government.
Health policies and reforms should not 'stand-alone', they must inform and be supported by decision-making across all Government Departments.
A fully resourced Cancer Strategy
• Seek a commitment from the Health Minister and all Executive Ministers to guarantee recurring funding to deliver the Strategy's recommendations.
Having campaigned for and been involved in the development of the new Cancer Strategy, Cancer Focus NI is confident that a properly resourced and implemented Cancer Strategy will address the needs of local people and can be central to rebuilding our health and social care system.
• Ensure comprehensive workforce planning across the health and social care system.
Genuine transformation in workforce planning is needed to achieve meaningful benefits. This should include an expanded role for the Voluntary Sector that already plays an integral role supporting the health service.
• Enable genuine partnership with key stakeholders including the Voluntary Sector.
Cancer Focus NI stands ready to assist in this regard. Prevention, early diagnosis, specialist nurses and counsellors are just some of the areas where Cancer Focus NI, and others could play an expanded role.
Invest in patient support services:
•  Address the emotional and psychological needs of people affected by a cancer diagnosis with the development of a regional Psycho-Oncology framework.
•  Recognise the role of counselling and commit to the adequate resourcing of counselling and therapeutic support delivered by the Voluntary Sector.
Enact healthy public policy which empowers healthier individuals, communities and society:
•  Tackle health inequalities.
•  Develop a new Skin Cancer Strategy.
•  Develop a new Tobacco Control "End game" Strategy.
•  Develop a new Obesity Strategy.
•  Implement Minimum Unit Pricing for Alcohol.
Early detection:
•  Support the urgent introduction of HPV screening as part of the cervical cancer screening programme.
•  Prioritise early diagnosis and screening of lung cancer.
Support for cancer research:
•  Develop and support local cancer research.
•  Enhance our clinical trials infrastructure.
Data:
•  Develop regulations on the 2016 Secondary Use of Data Act, turning cancer data into intelligence to enable informed decisions. Audit Secondary Breast Cancer.