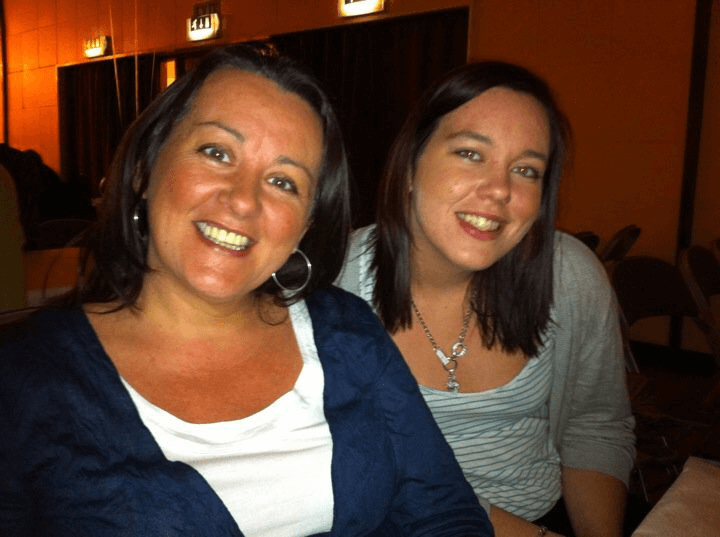 Paula Bradley urges young women not to miss check-ups
To help Cancer Focus Northern Ireland highlight Cervical Cancer Prevention Week (Jan 22-28), survivor DUP MLA Paula Bradley urges local women to be vigilant and to get regular smear tests. 
Paula who lives in Newtownabbey and has two grown up children, Jessica (27) and Joshua (25), is her party spokesperson on health and is a member of the All Party Group on Cancer at Stormont and supports Cancer Focus NI's call for a new cancer strategy for Northern Ireland.
She was diagnosed with cervical cancer when she was just 24. As a single parent she was also caring for two young children, aged only 2 and 4.
Paula admits she was completely ignorant of the disease at the time she was diagnosed and it was only much later that she realised how serious the condition can be. Now, she is keen to dismantle the taboos around cervical cancer and encourage young women to set their embarrassment aside and make sure they go for screening.
Paula said: "I went to my GP with really debilitating severe back pain that had been bothering me for a couple of months. I was separated from my husband and was working and looking after the children, so it was full on.
"My doctor suggested I should have a smear test as it had been a while since I'd had one. I thought, really, why would you do that for a sore back? The doctor arrived at my house a couple of days later as it was on his way home from work. He said he needed to speak to me.
"He told me the smear had come back and there was a problem and that he was going to refer me for further investigation. After more tests I found out I had cervical cancer.
"I was fine with the news – I was so young and naïve I didn't appreciate how severe this could be. As far as I was concerned I had two children and I was confident my life was going to go on.
"I certainly wasn't aware of how I could have contracted this disease – I didn't know it was something you could get through sexual contact. It wasn't talked about.
"My mother is very level headed and made plans immediately for me to be seen privately. My parents insisted on paying for me to see a gynaecologist privately and I had an appointment within three days.
"I remember going for surgery and laser treatment – it wasn't explained to me what was happening. It sounds ridiculous but I don't even really know what that involved. Patients weren't given any information back then, it was all a bit sketchy and there was no internet to look it up.
"For the laser treatment I remember having to sit in an awful chair which turned me upside down. I had maybe four or five sessions of that.  It wasn't very pleasant but there was a wonderful auxiliary nurse who held my hand and talked away about the weather and all sorts during the whole thing. She was just lovely and made me feel very much at ease. The consultant was very good too but so matter of fact.
"I must have been going through treatment for three or four months. It was tough and I was in a lot of pain after those treatments, but it was physical rather than emotional pain.
"My illness didn't impact on my children, I just got on with it and that was all there was to it.
"I've never been one of these people who lets things get you down. You put your head down and work on. I have that mental attitude. And, of course, my parents were a huge support.
"After it was over I never thought about it again until I became an MLA in 2011 and attended an event at Parliament Buildings around cervical cancer. I sat and listened to the speakers and other patients and that was when I actually learned about the disease. It was much more emotional for me then, speaking to the other women who'd been affected.
"It's very bizarre to think back, to have gone through that and not been more aware of what was happening. It was the nature of everything at the time. You put your life in the hands of the consultant and didn't ask any questions. It was all very personal and intimate, you were embarrassed. If it happened to me now I would want to know and see everything that was going on.
"My GP was fantastic, very caring, and I'm so lucky it was caught early. My advice to women is to make sure you get your smear test when you're called for one. It's uncomfortable and embarrassing but it only lasts a second and is so much better than the alternative.
"Nurses are professionals and carry out hundreds of these tests every year. They do their best to make you feel as comfortable as possible.
"I'm also 100% in favour of vaccinations for both girls and boys. It is brilliant that there is a drug that can protect against this disease and there is still work to do in this area.
"Now I realise how fortunate I was. I didn't realise the severity of it, that I could have died if I hadn't gone to the doctor. I literally just had a back ache.
"Even four or five years ago a lot of women didn't want to talk about this. Because it can be sexually transmitted, there is a bit of a stigma. I'd like to reduce the stigma. We should be talking about it – we live in a different world now.
"If telling my story makes someone think twice about having a smear test, then that is a good outcome.
"Cancer Focus NI does excellent work providing information about the disease, educating young people on how to have healthier lifestyles, lobbying in Stormont for better health policies, caring for patients and their families when someone gets cancer and funding research. This is a cause close to my heart and I'm so pleased there is a charity like this to help people at a tough time in their lives.
"If anyone has any worries about cancer they can call Cancer Focus NI's free NurseLine on 0800 783 3339 for advice and support."
Fact File
In NI around 100 women are diagnosed with cervical cancer every year.
Most cases of cervical cancer are caused by the Human Papilloma Virus (HPV) and can be largely prevented by:
The HPV vaccine which is offered to girls aged between 12-13 and can reduce the risk of cervical cancer by 70%
Having regular smear tests
Symptoms of cervical cancer
Often there are no symptoms. However, see your GP if you notice:
Bleeding after sex
Bleeding between periods
Bleeding after the menopause
Heavy discharge
Pain during sex
Cervical screening
A smear test is designed to spot any unusual changes before cancer develops. Women aged 25 – 50 are invited to cervical screening every three years, and every five years between the ages of 50 and 64.