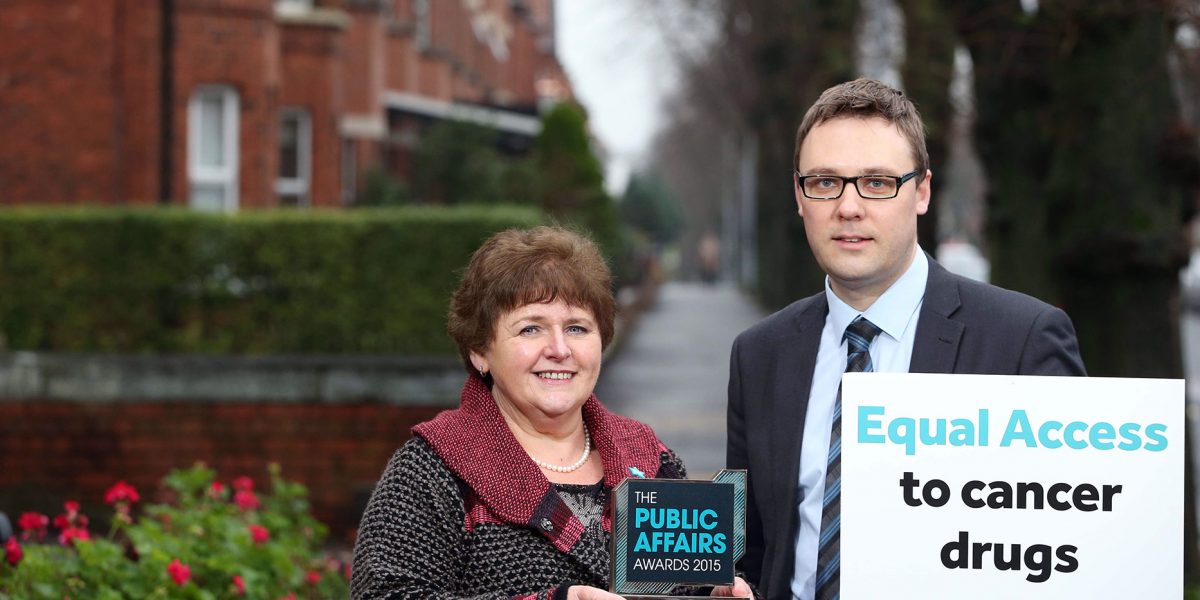 Top Award for drugs campaign
Congratulations to Belfast public affairs consultancy Stratagem who've won Best Northern Ireland Campaign at the prestigious national 2015 Public Affairs Awards in London.
The award was in recognition of supporting Cancer Focus Northern Ireland's Equal Access Campaign calling for local patients to have the same access to 38 specialist cancer drugs as patients in England.
More than 20,000 local people signed up to the campaign using Stratagem's iCampaigner – an online tool, which also sent emails from those supporting the campaign to our local politicians.
Cancer Focus NI also recently won a Silver Medal at the 2015 Northern Ireland PRide Awards under Best Public Affairs Campaign category for Equal Access.
This latest award comes in the wake of the Health Minister's announcement that he will reform the process for accessing specialist drugs and provide additional funding from within the Health and Social Care budget to improve drugs access.
Cancer Focus NI Chief Executive Roisin Foster said she was delighted with the awards and thanked all the members of the public who have supported the campaign to date. For more on our equal access campaign visit http://bit.ly/1k1Vr6a.