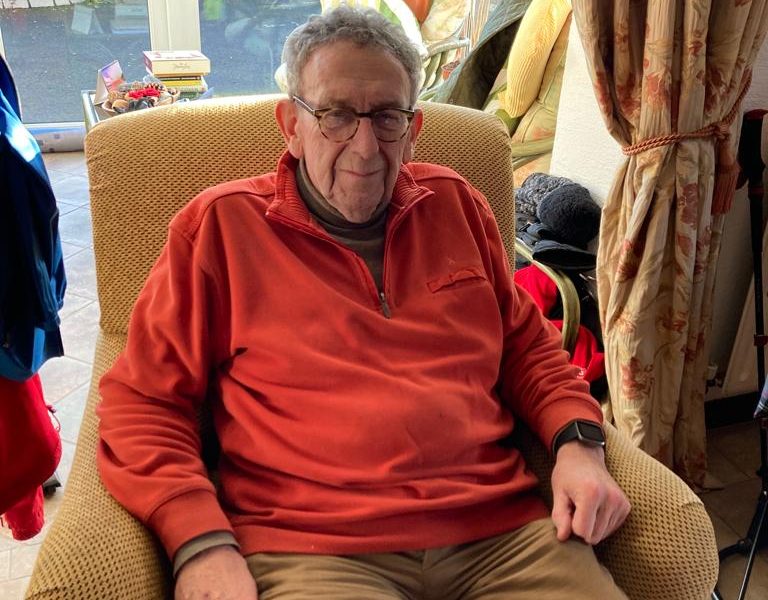 Cancer Focus NI choir hits the right note this World Cancer Day
This Saturday (February 4) on World Cancer Day, leading local charity Cancer Focus Northern Ireland's choir will take part in the highly anticipated Choirs for Cancer 2023 event hosted in University College of Dublin.  
The 2023 World Cancer Day theme of Uniting Voices and Taking Action couldn't be more appropriate for the Cancer Focus NI Sing for Life Choir as they celebrate 10 long years since their inception and have only gone from strength to strength, supporting each other through their own difficult cancer journeys. Ernie Smyth is one choir member who knows how life-changing and transformative the charity's choir has been in his life, travelling weekly from Cookstown to Belfast to ensure he never misses a practice. Ernie explained: "I was diagnosed with oesophageal cancer 6 years ago, and during my chemotherapy treatment I decided to join the Sing for Life choir. It made a big difference to my mental health as much as anything, and it helped me overcome the difficult road that was ahead. The actual exercise of singing helped my breathing which was greatly affected by my surgery, it was like a form of physio." 
However, it wasn't just the physical benefits that kept Ernie returning to the choir. Ernie continued: "It's absolutely amazing what it has done for me. The social interaction is the main thing, making new friends with people who have been on the same cancer journey as me has been invaluable. I would have enjoyed singing on the odd occasion, but I never envisaged joining a choir. Now that I have, I can say it has filled me full of joy. It was only after joining that I realised how therapeutic it can be and how much it has helped me cope with and recover from my own cancer diagnosis." 
Cancer Focus NI continues to urge people this World Cancer Day to become familiar with the main signs and symptoms of cancer, to contact their GP immediately if they have any concerns, and to attend cancer screening when called. Anthony Stuart, Cancer Focus NI Community Wellbeing Manager, encourages everyone to get involved in healthy New Year resolutions: "With the cancer prevalence statistics now showing that 1 in 2 people will receive a cancer diagnosis in their lifetime, it is more important than ever to take steps to reduce your risk." 
Anthony continues: "The good news is that 40% of cancers can be prevented if you maintain a healthy lifestyle, have regular health checks and use screening services. By being UV aware, quitting smoking, limiting your alcohol intake, being physically active and eating a healthy diet, we can all reduce our risk of getting cancer. It is never too late to start benefiting from positive lifestyle changes."  
Cancer Focus NI has a number of vital support services to help local people and their families affected by cancer. These services include counselling, family support, specialist bra fitting, art therapy and a patient driving service.  The charity offers a range of health improvement services including the Keeping Well vans, stop smoking service, schools' programmes and skin cancer prevention work, and also funds local pioneering research at Queen's University Belfast.   
To get to know the signs and symptoms of cancer, visit cancerfocusni.org/signs-symptoms or find out more about our services at cancerfocusni.org. 
If you would like to book the Sing for Life choir to sing at an event, or would be interested in joining the choir then please contact meabhmeir@cancerfocusni.org