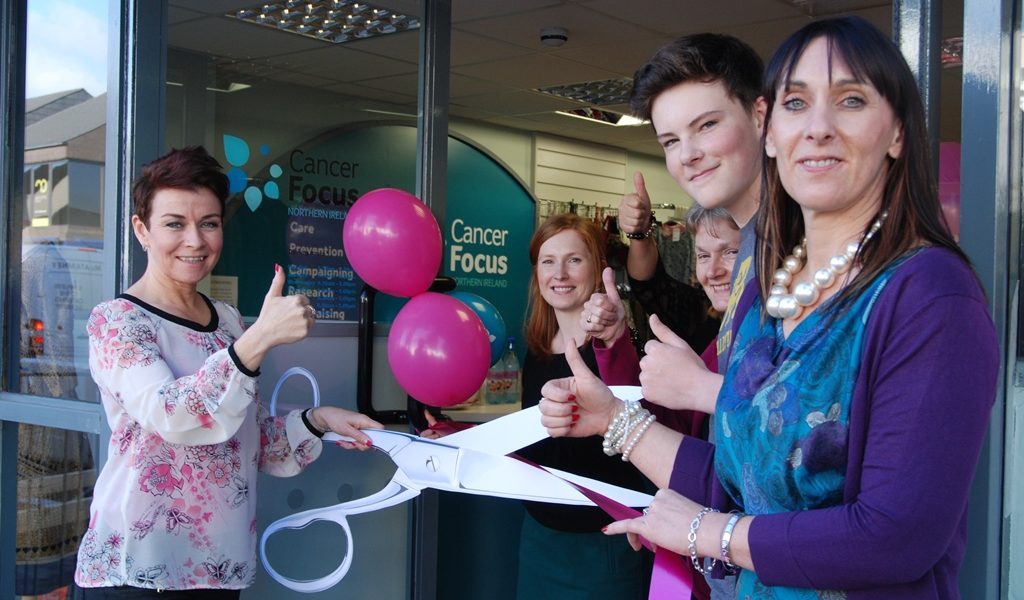 New Holywood charity shop
The sun shone for TV weather forecaster Cecilia Daly as she cut the ribbon for the official opening of our new charity shop in Holywood High Street.
Cecilia joined shop manager Michelle Fordyce and other members of staff and shop volunteers for the ceremony while customers were treated to special Cancer Focus NI cupcakes.
We now have 11 shops which raise money to keep our Keeping Well vans on the road, delivering vital health checks to local sports clubs, workplaces, shopping centres, fayres and other community venues and events.
One of the Keeping Well vans was parked near the new shop where members of the public had their blood pressure, blood sugar and body composition checked. Cancer Focus NI staff also gave out information and advice on how to live a healthier lifestyle to help lower the risk of getting cancer.
Michelle said: "Our new shop is already proving a big hit with bargain hunters who love our wide range of great-value items.
"We have a high turnover of stock so we're always delighted to receive any new donations. We'd love your good quality clothing, accessories, homeware, books, CDs/DVDs and knick-knacks."
The shop is also looking for volunteers who can spare a few hours a week helping out. For more information please call Michelle on 028 9042 4364.
Look here for other shop locations.