Cancer Focus Northern Ireland's Email Forum – or E Forum –  helps us keep up to date with the views of cancer patients and their families.  We would like to hear what you have to say about cancer policies and services in Northern Ireland.  If your experience of cancer is six years ago or less, we'd like to hear from you via email.
Your input will remain confidential and we will not pass on any of your details without your expressed consent.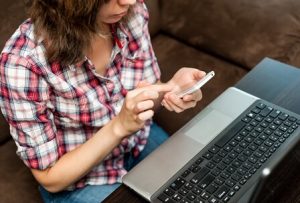 Why we want your views
Cancer Focus NI wants to make sure that cancer policies and care services are exactly what patients want and need.
We are often invited to give feedback on government policy and its potential impact on cancer patients and their families.  The E Forum is an ideal way of making sure that what we say is firmly based on your views.
Would you like to help?
We will contact you occasionally by email to invite you to take part in a focus group or discussion group.  Mostly we would ask for:
Your opinion on the services we should provide
Feedback on services you have used
Your views on government policies and strategies
Your opinion on our information leaflets
Occasionally request that you take part in a focus group in person or via a computer link
Occasionally request that you comment to the media on cancer issues
Want to join our E Forum?
To join, simply contact care@cancerfousni.org to enquire.