Smoking causes one third of all cancers in Northern Ireland and is our greatest cause of death and disease. It not only increases the risk of cancer for the smoker but for those around them too.
Help to stop smoking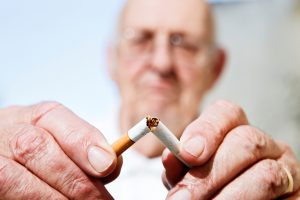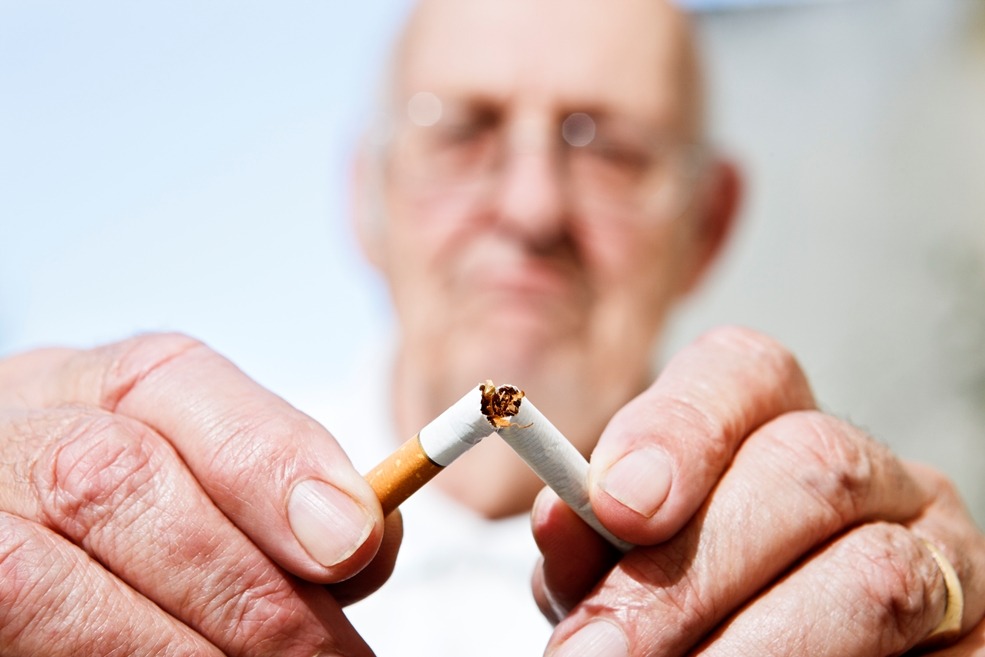 Cancer Focus NI's award-winning Stop Smoking service is funded by the Public Health Agency and offered in GP practices, health and wellbeing centres, community, workplace and youth settings including schools.
Our staff help smokers to quit by providing behavioural support and Nicotine Replacement Therapy (NRT).  This allows smokers easy access to a range of support methods in one place.  We help smokers to create a personal plan for success and look at coping with cravings, managing stress, avoiding weight gain and developing a healthy lifestyle.
Our Stop Smoking support service consistently has a quit success rate of 68% in four weeks – well above the NICE guideline of 35%. You can view some of our success stories can be viewed on our YouTube channel.
Stop smoking clinics
Regular clinics take place on a one-to-one basis (with the exception of the Cancer Focus NI headquarters clinic which offers group support) in the following venues on a weekly basis:
Belfast:
·         Clifton Street Surgery, 15-17 Clifton Street, BT13 1AD. Wednesday 9.30 – 12pm
·         Grove Health and Wellbeing Centre, Shore Road, Belfast, BT15 3LL. Tuesday  3 – 6pm
·         Shankill Road Health Centre, Shankill Rd, BT13 1SD. Friday 9.30am – 12.30pm
·         Holywood Arches, Westminster Ave, BT4 1QQ.  Tuesday 6-8pm. Wednesday 9am-1pm
·         Templemore Medical Centre, 225 Albertbridge Road, BT5 4PX. Fortnightly Thursday 2 – 4pm
·         Kensington Medical Centre, 15A Donegall Road, BT13 1AD. Wednesday 9.30am-12.30pm
·         Ligoniel Health Centre, 74A Ligoniel Road, BT14 8BY. Fortnightly, Friday 2-4pm
·         Crumlin Road Health Centre, 94-100 Crumlin Road, BT14 6AR. Fortnightly ,Tuesday 1pm-4.30pm
·         Shore Road Surgery, 600 Shore Road, BT15 4HG. Tuesday 10am-12pm
South and East:
·         Donaghadee Health Centre, Killaughey Road, BT21 0BU. Thursday 2.30 – 5.30pm
·         Regency Medical Centre, Frederick St, Newtownards, BT23 4LR. Friday 9.30am – 12.30pm
·         Bloomfield Surgery, Bloomfield Road, Bangor, BT20 4XA, Thursday 2 – 5pm
·         Dunmurry Dental Practice, 107 Kingsway, Belfast, BT17 9NS.  Fortnightly, Thursday 5-7pm
·         Church Street Surgery, 1 Church Street, Newtownards, BT23 4FH.  Tuesday 2 – 5.30pm
·         Comber Health Centre, 5 Newtownards Road, Comber, BT23 5BA.  Friday 2 – 5pm
·         Bangor Health Centre,  Newtownards Road, Bangor, BT20 4LD,  Friday 1pm – 5pm
For more details about our Stop Smoking service please call us on 028 9066 3281 or email behealthy@cancerfocusni.org or for more help to stop smoking visit www.want2stop.info.