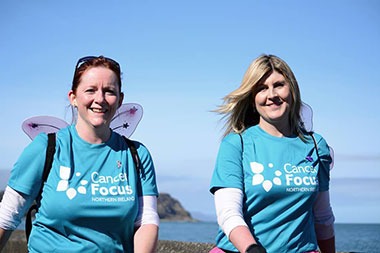 Whether you want to take part in an event, organise your own fundraiser, make a donation or volunteer your time, there are lots of ways that you can get involved and help fundraise for Cancer Focus NI.
From challenge and overseas  events, to sponsored walks and bun sales, get involved in any of our events and you're guaranteed to be a part of something special.
*****Coronavirus & our events*****
Due to the impact of the coronavirus and in the interest of public safety, the decision has been made to postpone our upcoming events and furlough our fundraising staff until further notice. 
We have worked to reschedule most fundraising events from September onwards. If you have any queries please email fundraising@cancerfocusni.org and someone will get back to you in due course (email address is checked on a weekly basis)**